Artificial intelligence has become human's new best friend, considering the various departments it assists in. Whether it is the tech world or hands-on production, AI has conquered every corner. More than 9 in 10 leading businesses have ongoing investment in Artificial Intelligence, according to the NewVantage Partner Survey.
In this guide, we've handpicked 20 best artificial intelligence seminar topics such as:
Let's get started.
What is Artificial Intelligence?
Artificial Intelligence is a technology of making a computer or software intelligent enough to think like a human brain. So that machines can do human tasks more effectively and find better solutions than human minds.
These machines are mainly used for repetitive and complex human tasks. Artificial Intelligence also helps machines to think, learn and improve their work performance, just like human beings.
📌 Related read:
Let's explore the latest artificial intelligence (AI) seminar topics of 2022.
1. Virtual & Augmented Reality
As the name suggests, virtual reality is an alternative world that uses artificial intelligence models. And Augmented Reality is the overlapping of virtuality and the real world. In artificial intelligence seminar topics as such, students will learn the usages of VR and AR and how daily we encounter these in the forms of RPGs and virtual try-on.
📌Project example: Real-life Project on Augmented Reality
2. Metaverse Technology
Although the notion of the metaverse is not so new, it still is a fresh concept in many fields. Simply put, metaverse technology deals with employing virtual reality to make one feel a 'non-real' world through VR goggles and equipment like motion capture gloves. Students, in seminars, will learn how various companies adapt to this technology and its future potential.
📌Project example: Metaverse Technology based Project
3. Internet of Things
Also known as IoT relates to the interrelation of various machines and devices and even people and animals with unique identification codes that help transfer their data to a network without any interaction with the people or devices. You will learn more about the interwoven aspects of IoT and its highly effective functionality in the seminars.
📌Project example: Healthcare Project on IoT
4. Machine Learning
Machine learning is an application of artificial intelligence that enables the applications to predict accurate outcomes without needing precise commands for each step. While the seminars will cover the basics of ML and its workings, students will also be presented with practical examples to strengthen the concept.
Moreover, the branches of machine learning algorithms are likely to be introduced.
📌Project example: Real-life Construction Project on ML
5. Deep Learning in Healthcare
Deep learning comes from the family of machine learning, but with the advancement of making predictions by learning the stored data and analyzing it.
In recent years, deep learning has become one of the most popular topics in the field of artificial intelligence (AI). This is due to the success of deep learning in many different applications, including computer vision, natural language processing, and robotics. Healthcare is one area where deep learning has the potential to make a significant impact.
📌Project example: Identification of Coronavirus & Pneumonia from Chest x-ray Scans using Deep Multilayered CNN | IEEE Conference Publication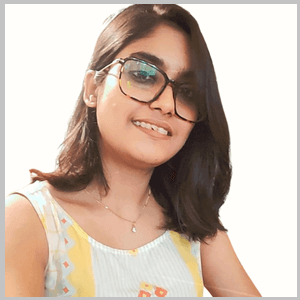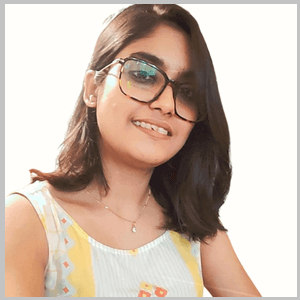 If you're interested in choosing the seminar topic 'deep learning in healthcare, you will need to consider highlighting topics on CNN, transfer learning, and matrics precision. Different models of neural networks (such as ResNet, DenseNet, Xception etc.) are fundamental to know.

Also, you will need a clear idea of which model you will use for the research and study.

Pro tip: If you can show the implementation of different algorithms on your dataset and their results, it will be easy for others to understand which algorithm is suitable for which situation.

When presenting something related to healthcare, it will be a little tricky because your approach needs to be noble, making it easy-to-detect diseases that will help doctors.

When your approach can compete with manual detection or a long-time process of tests, then only it will be considered a noble approach.

Contributed by Shrabana Saha (AI software developer).
6. Artificial Neural Networks
Seminars on this topic tend to elaborate on the processing of data by computer programs that resembles the way human brains would draw connections. This has been a huge savior for many sectors and companies by solving complex issues within shorter spans. Hence, just as biological neurons form a big part of a science student's curriculum, ANNs are major topics for AI enthusiasts.
📌Project example: Autonomous Navigation Project on Artificial Neural Networks
7. Big Data
Big Data refers to the increased data flow with greater volume, faster data processing rate, and wider variety. It usually is a complex data set collected from large organizations, such as transaction processing systems, differing databases, and data collected from social media and other apps. Students taking a seminar on this topic will know about all this and even gain insightful learnings on its global necessity.
📌Project example: Understanding Human Condition Project on Big Data
8. Hyper Automation
Many businesses are competing in the modern world to use hyper-automation strategies to optimize their systems on a large scale and grow better. Hence, it has become important to learn about the functioning of this mega automation sphere. Moreover, the students pursuing seminars on this topic will also be introduced to the usage of advanced technologies to automate large divisions of the company.
📌Project example: Intelligent Automation Project on Hyper Automation
9. Blockchain Technology
As Bitcoins and Ethereum remain on the rise, getting a firm grip on blockchain technology has become one of the most demandable skills. Thus, students can now learn what this digital transaction record is and how they can further grow their assets here. Even so, blockchain's smart contracts, the rules and policies employed, and security provisions–are all covered in the seminars.
📌Project example: Construction Project on Blockchain Technology
10. Recommender System
Have you wondered how your feed automatically aligns with your social media interests? Well, this is the recommender system. Learners often get curious about such day-to-day life topics and turn to seminars and workshops to get their queries answered. In addition, recommender systems fall under the machine learning model and employ strategies to track user preferences.
📌Project example: Recommending Human Resources Project on Recommender System
11. Robotics
A distinctive branch of engineering, robotics, often deals with designing and operating robots. And in many cases, widespread use of machine learning can be found.
Therefore, students interested in hands-on experience accompanied by artificial intelligence applications can find seminars on this topic to be the right match. In addition to that, learning the fundamentals of robotics can greatly add to one's skill set.
📌Project example: Humanoid Robotic Project
12. Natural Language Processing
Your Google Assistant or the Amazon Alexa form in this very category of natural language processing applications. These machines are programmed to mimic human speech or text and respond to it aptly. Students attending seminars on this can better understand how these machines not only understand the text and speech but also reciprocate with meaning and advancement.
📌Project example: Medical Natural Language Processing Project
13. Smart Logistics and Supply Chain
As businesses keep up with their scaling and overgrowing demands, they employ artificial intelligence-powered strategies such as smart logistics. In seminars dealing with this, students understand how this allows various companies to get a visualized location to navigate the supply chain better and optimize the operations. They can also manage the services and goods in real-time.
📌Project example: Requirement Analysis Project on Smart Logistics and Supply Chain
14. Industrial Automation and Control
After learning the various uses of machine learning and artificial intelligence, many learners migrate toward industrial automation. In this artificial intelligence seminar topic, students learn more about the usage of advanced machinery, information technology, robots, and various other methodologies to optimize functioning. Moreover, the processes also employ automation to lessen the inefficiencies in repetitive tasks.
If you're planning to choose industrial automation and control automation engineering for your seminar topic, you may cover points on 'how is AI being used to improve automation systems and what are the challenges and opportunities of using AI in this industry?'

For example, AI can be used to analyze data from sensors and other sources to predict when equipment is likely to fail. This way large organizations can pre-schedule their preventive maintenance and avoid costly downtime.

Contributed by Waman Sanap, founder of iPAC Automation (industrial engineering service provider in Pune)
📌Project example: Framework for Distributed Industrial Automation and Control
15. Biorobotics
A collaboration between the biological elements and the robotics inspired by it, Biorobotics works as a border between the two subjects. Thus, in seminars, the covered topics and discussions help the learners understand how observation can power the creation of better AI-powered robot designs. Interestingly, robots develop sensory capabilities to have an advantage over traditional models.
📌Project example: Human Larynx Model on Biorobotics
16. Computer Vision
A unique field of artificial intelligence that deals with deriving information from visual inputs like images. Students can learn how these computers are trained to understand the image and derive from it a result in as little time as possible. The system operates with cameras and other data inputs to achieve accurate results.
📌Project example: Real-Time Computer Vision Project with OpenCV
17. Pattern Recognition
A relative of computer vision and machine learning is why many learners are propelled to this topic after getting enough information on the former two. Pattern recognition is identifying and classifying the data based on previous inputs to predict a pattern. Common examples may include speech recognition and speaker identification, commonly discussed in seminars.
📌Project example: Image Analysis Project on Pattern Recognition
18. Intelligent Control System
Machines that can perceive, understand and respond to their surroundings are often enabled by the intelligent control system. And as it has started becoming widespread, many learners might be curious about this. Hence, the seminars on intelligent control systems include the workings and fundamentals of various programs like facial recognition and automatic suggestions based on user activity.
📌Project example: Traffic Lights Management Project on Intelligent Control System
19. Edge Computing
Edge computing is a computing system that lets data processing be done at faster speeds. This is usually done by allowing the processing to be held near the information generation unit, AKA, near the user. Tech geeks and computing enthusiasts who often find themselves in the race with the advancements might be interested in taking up this seminar, considering its emerging presence.
📌Project example: Vehicular Networks Project on Mobile-Edge Computing
20. 3D-Bioprinting
A hugely helpful gift of technology to the biochemical and biological world, 3D printing is still, in some parts, a developing procedure. However, in terms of a simple definition, one can understand it as a 3D construct made of biomaterials in place of paper or plastics. Seminars conducted on this topic are precisely made to teach the extensive working of this newfound technology.
📌Project example: Orthopedics Translational Research Project on 3D-Bioprinting
Final Words
Artificial intelligence plays a major role in the world today–be it modified approaches and solutions to the real world or the creation of a whole new virtual world. And with the emerging success of this comes the profound curiosity of the learners.
Therefore, seminars are suggested for students to keep them updated and on edge regarding overflowing technologies.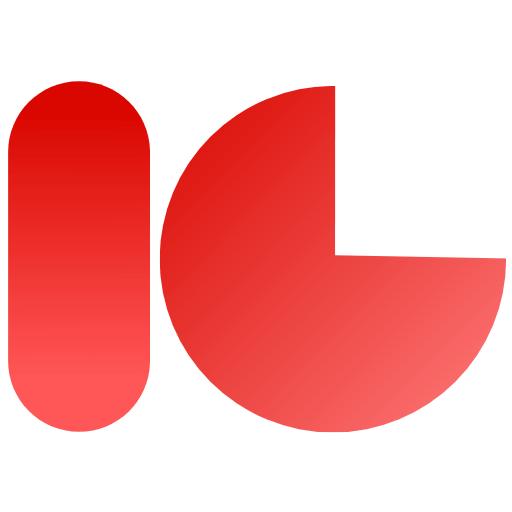 10Pie Editorial Team is a team of knowledgeable writers and editors with experience in the technology field. Learn more about our editorial process to ensure the quality and accuracy of the content published on our website.