Cloud computing has become one of the biggest trends in technology in recent years, and it's hard to find an IT worker who doesn't have at least some knowledge of the field.
Luckily, many great books have been written on cloud computing, so you can quickly master the basics and get ahead of your peers with the following list of top books on cloud computing from 2022.
What Is Cloud Computing?
Cloud computing is a form of Internet-based computing that provides shared computer processing resources and data to computers and other devices on demand. Any resource can be accessed from any node within a cloud, where users do not know exactly which physical host they are accessing at any given time.
Learn what is cloud computing in simple words.
Best Books On Cloud Computing
1. Mastering Cloud Computing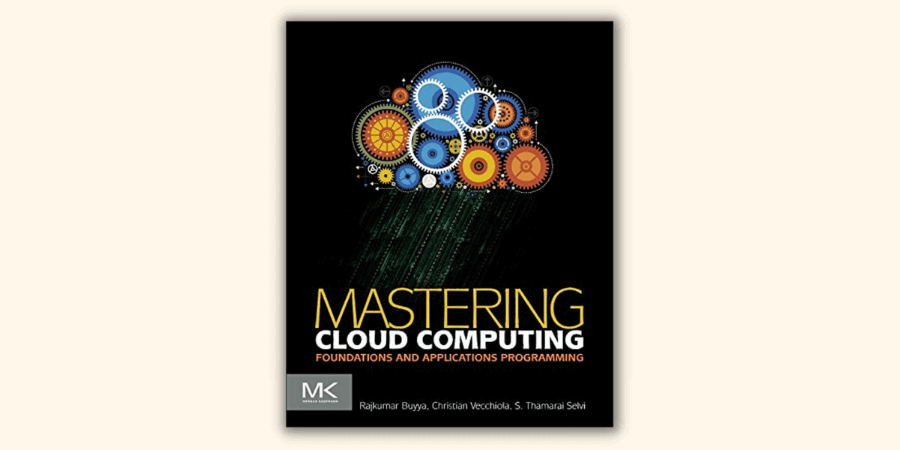 Originally Published: 1 July 2017
Author: Rajkumar Buyya
Written by seasoned expert in cloud computing, this brand new text about Cloud Computing explores the most important cloud-related components and covers the important aspects of the subject, including Parallel and Distributed Computing, Virtualization, Cloud Computing Architecture, Cloud Platforms in Industry, and applications. With its accessible vocabulary for students and writing style, this Book will deliver a fantastic and enjoyable read.
It covers all the important subjects like Introduction to Cloud Computing, Cloud Architecture, Cloud Applications, and programming of Clouds and Cloud Platforms. Detailed coverage of Software As A Service (SaaS), Platform As A Service (PaaS), Infrastructure As A Service (IaaS), Server And Desktop Virtualization.
2. Cloud Computing Black Book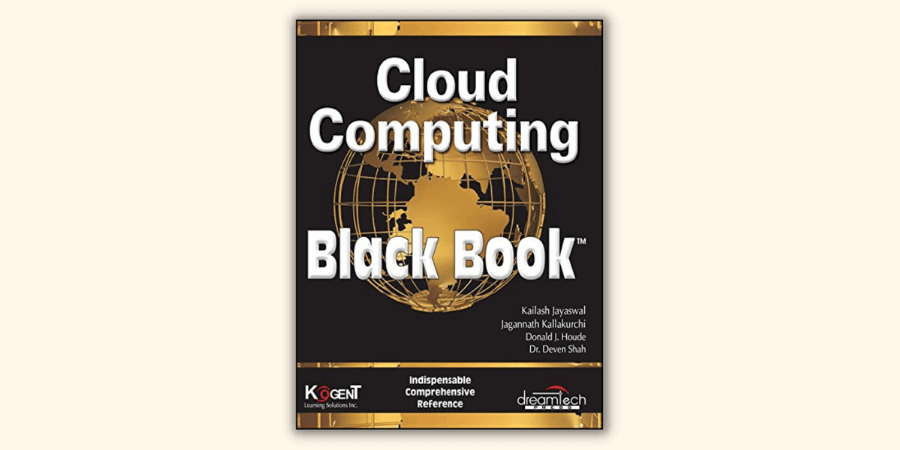 Originally Published: 1 January 2014
Author: Kailash Jayaswal
The following Book, Cloud Computing Black Book, is a once-and-done resource that addresses all aspects of cloud computing in an easy-to-understand way.
The book covers a diversity of topics, like cloud computing and its comparison with peer-to-peer, client-server and grid computing, virtualization and its various levels – like IaaS, PaaS, SaaS, and DBaaS – and their utility in understanding the business values of cloud computing, the realities and myths about cloud computing, and many different types of clouds such as private, community, hybrid, and public.
3. Cloud Computing: A Hands-on Approach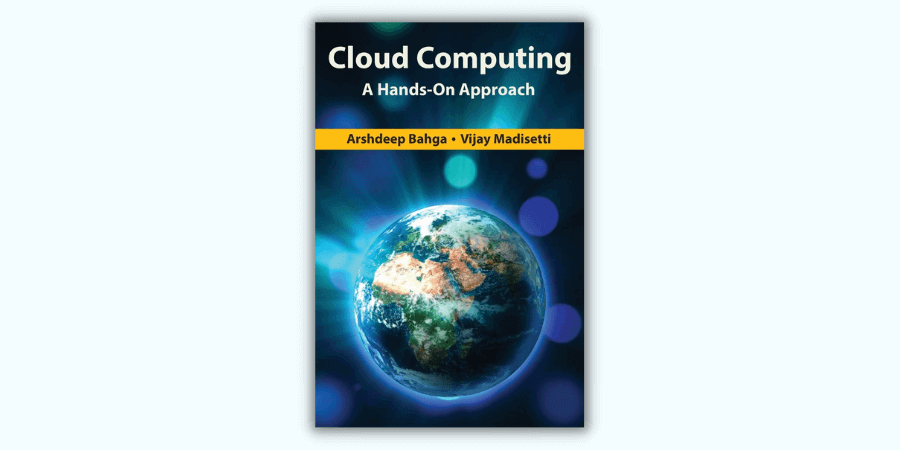 Originally Published: 4 July 2017
Author: Arshdeep Bahga, Vijay Madisetti
Cloud computing: A hands-on Approach is an instructional text about cloud computing suitable for education programs in universities and colleges, but as a guide for cloud providers interested in providing a broader view of cloud computing in their developer and client training programs.
The typical reader ought to have taken a few programming courses using high-level programming languages that are traditional at the college level and maybe an experienced or senior master's student within one of the sciences, technology, engineering, or math (STEM) areas.
4. Cloud Computing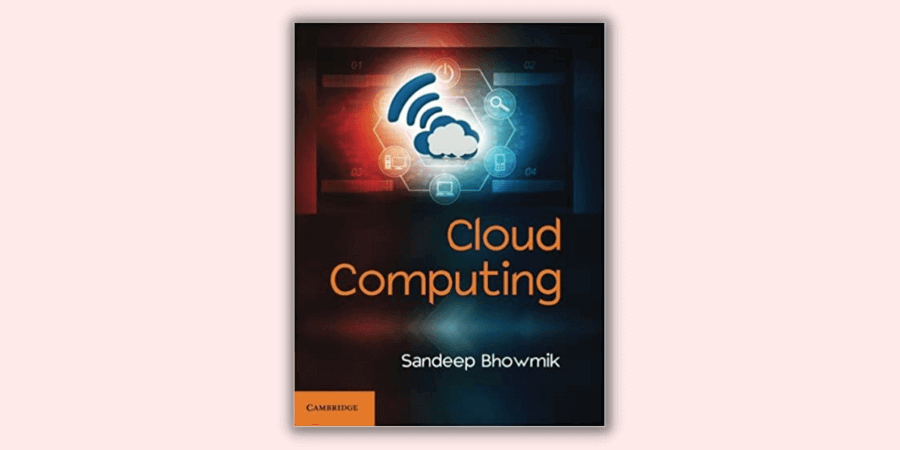 Originally Published: 1 January 2014
Author: Sandeep Bhowmik
Explained in tutorial-style format, this guide presents a progressive overview of the cloud-related models, service models, and platforms. The most popular cloud services like Amazon, Google, and Microsoft Azure are detailed in the text. Detailed information on the risks and challenges of cloud computing is provided in this Book, along with emerging trends, including mobile cloud computing and the Internet of Things (IoT).
This textbook has numerous review questions, multiple-choice exercises, and case studies. It is excellent for people who are undergraduate or graduate students of computer science engineering or information technology.
Looking for cloud computing research topics? Find the list of top cloud computing topics to study.
5. Cloud Computing: Focuses on the Latest Developments in Cloud Computing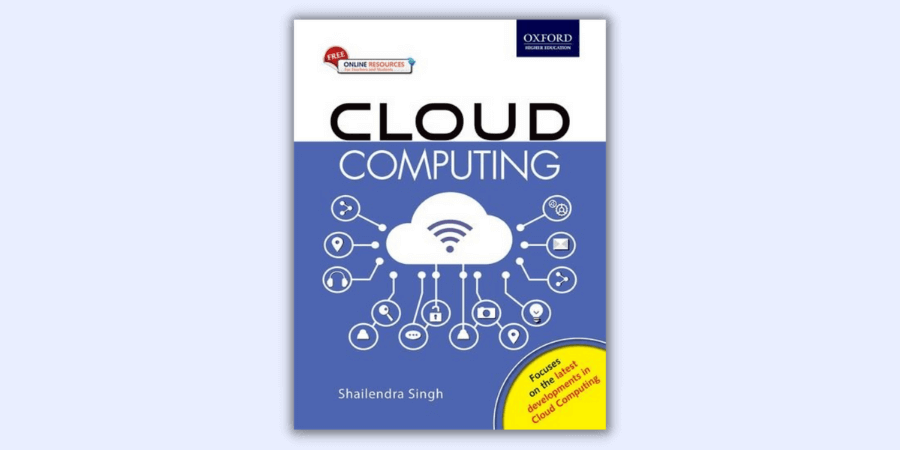 Originally Published: 1 June 2018
Author: Shailendra Singh
This textbook is designed for all undergraduate computer science and information technology students of Indian universities to introduce them to the concepts of the subject. The book describes the architecture, models, cloud data center, and virtualization at both the system and network level. Infrastructure, security, and platforms are mentioned as separate chapters because they are crucial to the subject.
6. Cloud Computing: Master The Concepts, Architecture, And Applications With Real-World Examples And Case Studies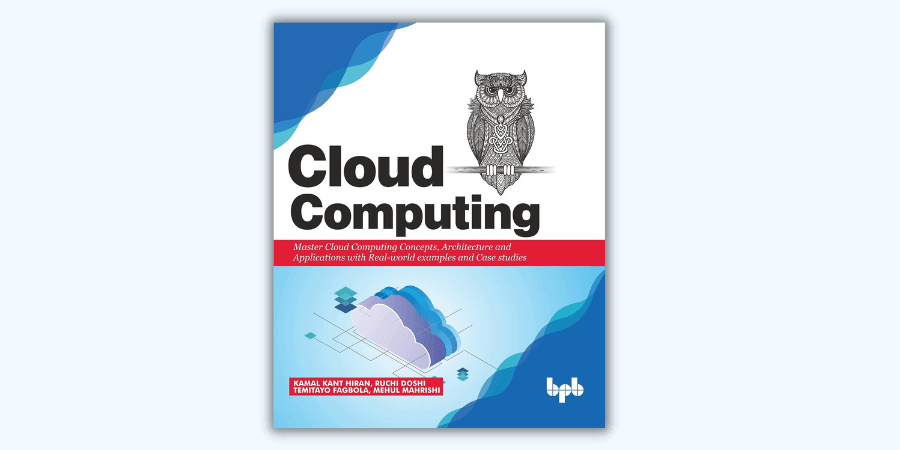 Originally Published: 1 January 2019
Author: Kamal Kant Hiran, Ruchi Doshi, Dr. Fagbola Temitayo, and Mehul Mahrishi
The Book starts with the basics of cloud computing and its deployment and service models, architecture, applications, and platforms. It provides important business strategies and models to support the introduction and transition to cloud computing. Security and privacy issues and challenges form the major focus of the discussion in the Book.
The book closes by examining advanced topics, including Amazon Web Services (AWS), Open Nebula, Microsoft Azure, Apache Hadoop, and Google App Engine (GAE).
7. Cloud Computing, A Practical Approach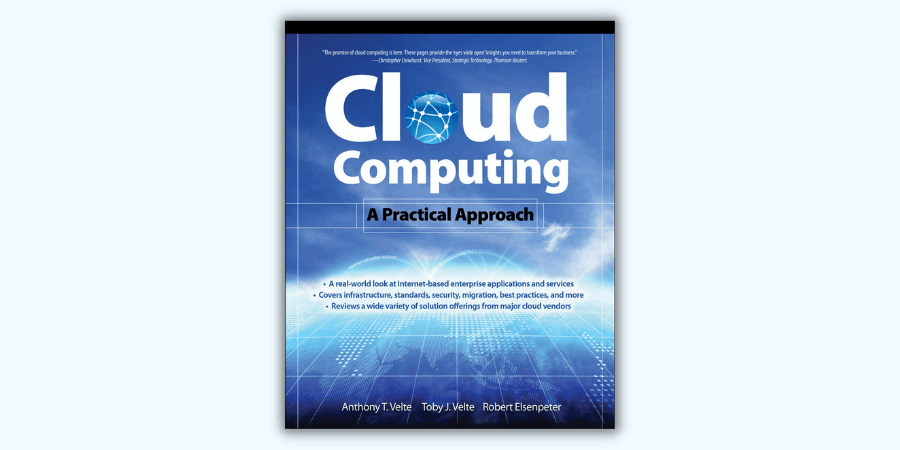 Originally Published: 1 July 2017
Author: Anthony Velte
Cloud Computing: A Practical Approach provides a comprehensive introduction to the burgeoning world of web-based enterprise apps and services. This book will introduce you to the basics of Cloud Computing. You'll also find in-depth details on some important subjects like the advantages and security issues associated with Cloud Computing.
Plus, it offers an in-depth overview of solutions currently on the market, the differences between the various systems, and the long-term costs.
After reading the book, you'll understand Cloud Computing and be more confident about choosing a solution. This Book is helpful for you if you are interested in knowing what other companies are doing with cloud computing and if your company is interested in moving from traditional network infrastructure to a cutting-edge cloud solution.
Relevant Read: Common security risks of cloud computing
8. Cloud Computing: Principles and Paradigms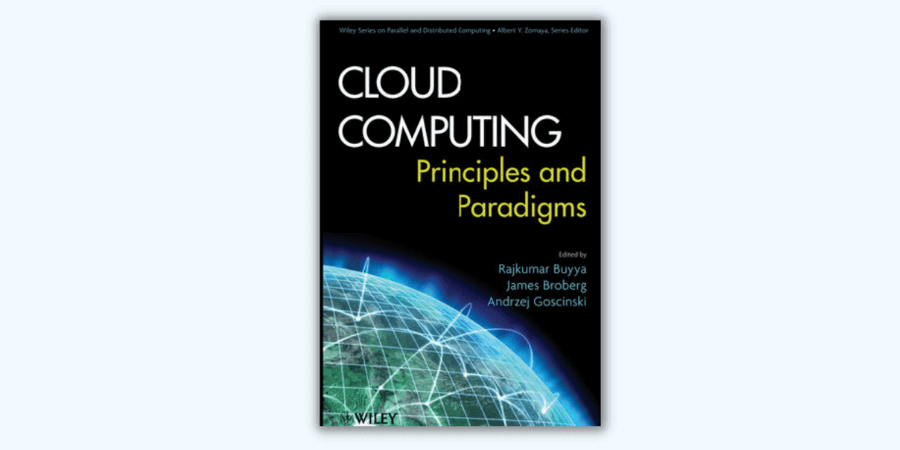 Originally Published: 1 January 2013
Author: Rajkumar Buyya, James Broberg and Andrzej Goscinski
The principal goal of this publication is to document the latest developments in Cloud Computing technologies and applications. It will also seek to pinpoint research avenues and technology that could help develop a global marketplace for cloud computing solutions to support industrial, scientific, and consumer applications.
9. Cloud Computing Design Patterns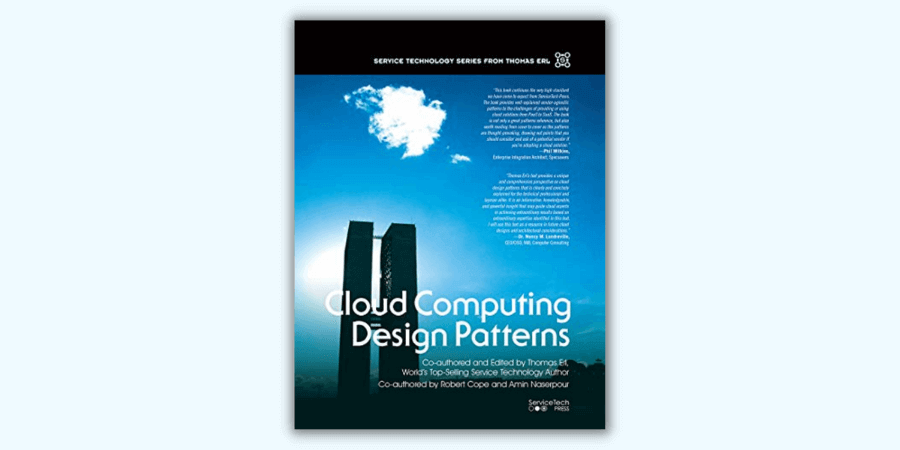 Originally Published: 1 January 2015
Author: Thomas Erl
Bestseller book author Thomas Erl has crafted a catalog of design patterns for contemporary cloud technology platforms, architectures, and techniques. It has been over two years in the making, and the record offers proven architectural and design solutions to the most common problems with cloud-based solution design and implementation.
The Book features 80+ patterns as well as over 300 diagrams. Erl and his colleagues examine dozens of ways cloud computing technologies work, all standard components of any cloud environment.
10. Cloud Computing: Concepts, Technology & Architecture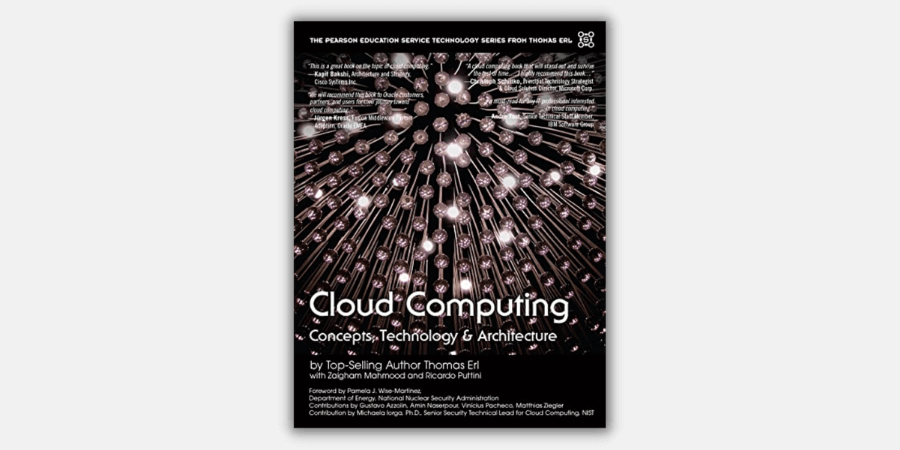 Originally Published: 1 January 2014
Author: Thomas Erl and Zaigham Mahmood
Cloud Computing: Concepts, technology, and Architecture result from years of study and research of the cloud computing market, Cloud computing vendor platforms, and more innovation and contributions by Cloud Computing industry-standard bodies and practitioners.
The Book breaks down tried-and-tested and well-established cloud computing techniques and practices into a set of clearly defined concepts, models, and mechanisms.
The Book provides a concrete and academic coverage of the most fundamental aspects of cloud computing theories and technologies. It is meticulously explained to ensure that they are fully aligned with the industry of cloud computing.
11. Cloud Computing for Dummies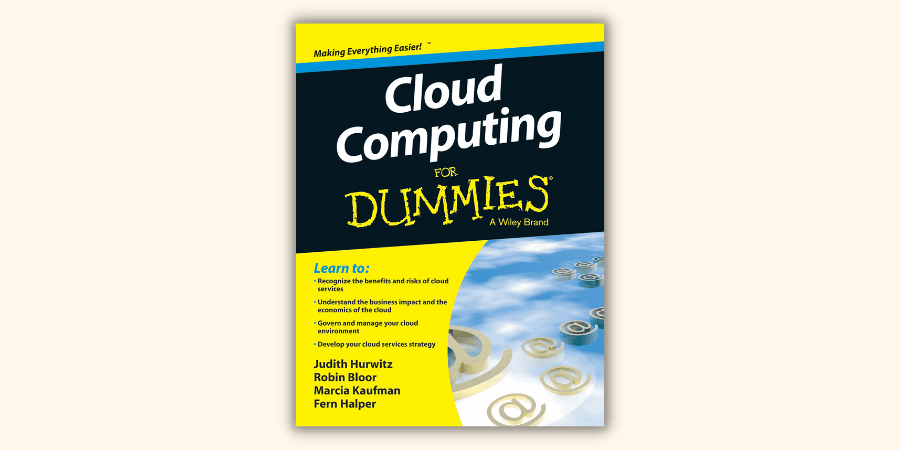 Originally Published: 1 January 2009
Author: Judith Hurwitz, Robin Bloor
Cloud Computing For Dummies begins with a discussion of Cloud Computing – providing a concise definition from a utilitarian computing perspective. This book then gives practical guidelines for delivering the cloud computing service successfully and efficiently. This offers an innovative and practical approach to implementing cloud computing in any business.
IT staff and managers will find this Book helpful in helping them comprehend the advantages and drawbacks of cloud computing and how to choose the exemplary cloud computing service and get it running.
Final Words
The list of books mentioned above can be a good start for anybody who wants to delve into cloud computing. There are many aspects to study, and knowing where and how to obtain information is a task in itself. These books will help you get started with your cloud journey by providing you with a comprehensive overview of all things cloud computing.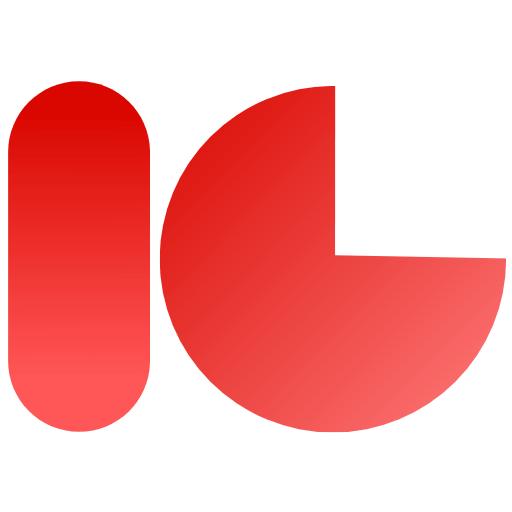 10Pie Editorial Team is a team of knowledgeable writers and editors with experience in the technology field. Learn more about our editorial process to ensure the quality and accuracy of the content published on our website.