Podcasts have been a popular type of media for consumers wishing to learn more about their areas of interest, stay up to date on current events, and hear directly from industry professionals during the last decade.
Podcasts of the computer sciences field are a fantastic method for anyone interested in Computer Science to remain up to date on all of today's latest trends and advances while also learning the foundations of the subject.
What Is Computer Science?
Computer science can be defined as the study of computers, encompassing computational theory, hardware and software design, algorithms, and the way humans interact with technology. For example, you watch movies, play video games, work, study, and read Reddit on your computer or smart devices. All these tasks can be performed by the evolution and advancement of Computer science over the years.
Relevant read: Role of mathematics to become a computer science engineer
Best Computer Science Podcasts You Should Listen To
1. Spark with Nora Young
Run By: Nora Young
No. Of Episodes: 500+
Topics Covered: Basics of programming to advanced concepts and applications of artificial intelligence
Description: The program covers a wide range of topics and contains all you could possibly want to know about the various programming concepts. Weekly updates on technology and the world it connects. There are various interactive events hosted by Nora, where the audience gets a chance to take part in the show as well. The program encourages their listeners to become "Spark Contributors" by taking part in the various interactive events.
Relevant read: Access the technology glossary dictionary
2. Security Now
Run By: Steve Gibson Leo Laporte
No. Of Episodes: 200+
Topics Covered: Cyber security advice
Description: Security Now is a weekly debate covering everything from key software advances to expert analysis and cyber security advice for aspiring Computer Scientists — it's a terrific way to brush up on security knowledge, practice, and development before a critical interview! They never skip a beat when it comes to breaking tech news, specialist themes, historical views, competitiveness, regulatory and legal developments, social effect, and so much more.
3. The Code Newbie Podcast
Run By: Saron Yitbarek
No. Of Episodes:100+
Topics Covered: Web development, data science
Description: It is a podcast for those who are new to technology and programming. With its vast scope, this podcast covers all of the fundamentals of the IT sector. The best part about this podcast is that it doesn't focus on a single element of technology, instead attempting to deliver relevant knowledge on a variety of topics such as web development and data science.
In each episode, presenter Saron Yitbarek shares stories and interviews about his coding travels from people of various backgrounds and skills, as well as beginner-friendly conversations about the technology you should be aware of.
4. Twit: This Week in Tech
Run By: Leo Laporte
No. Of Episodes: 800+
Topics Covered: Windows hardware and software, Xbox, Office, Bing
Description: In addition to producing the Security Now podcast, Leo Laporte also hosts this program on a weekly basis. This 'roundtable' conversation provides insight into all of the newest high-tech developments, bringing you up to speed on all important news. A podcast focused on Microsoft's ongoing advances makes a lot of sense for a firm as embedded as Microsoft is in our modern society.
Expect to hear about the latest technology, software upgrades, security, and much more!
5. Software Engineering Radio
Run By: Jeff Dolittle
No. Of Episodes: 400+
Topics Covered: Prepare for exclusive interviews, commentary, and even quick-fire and easy explanations of some of the latest technologies.
Description: Software Engineering Radio is one of the most useful podcasts for Computer Science students, particularly those with a strong interest in software engineering. They release a new episode three to four times each month, in which they interview professionals from the software engineering field about a wide range of subjects that concern professional developers.
Relevant read: Software engineering career guide after class 12
6. Programming Throwdown
Run By: Patrick Wheeler and Jason Gauci
No. Of Episodes: 100+
Topics Covered: Design Patterns and Unit Testing
Description: Do you need a broad introduction to programming? Programming Throwdown, a computer science podcast, is a great place to start. The early episodes focus on presenting an overview of the various programming languages and levels, providing a broad introduction to the world of programming. The series progresses via investigations of larger programming-related ideas such as Design Patterns and Unit Testing as the episodes proceed.
7. This Developer's Life
Run By: Ray Bradbury
No. Of Episodes: 100+
Topics Covered: How to detach at the conclusion of a long sprint, motives, and dealing with pressure.
Description: What obstacles do you believe you'll face if you seek a profession as a developer? You'd be astonished at how many 'issues' may occur throughout projects, ranging from ethical concerns to basic pragmatism.
This podcast, based on the classic audio series This American Life, provides first-hand stories from programmers on a wide range of topics, including motivations, coping with pressure, disconnecting at the end of a long sprint, and more.
📌 Relevant read: Is Computer Science Oversaturated?
8. The Changelog
Run By: Adam Stacoviak and Jerod Santo
No. Of Episodes: 300+
Topics Covered: JavaScript and CSS to node.js
Description: Every week, the two co-hosts get down with some of the industry's top developers to talk about how they're creating tomorrow's software. They publish podcasts every week. The pair covers a wide spectrum of development-related news and technologies, as well as eliciting useful suggestions and insights from their interviewees to assist aspiring programmers and computer scientists.
9. Talk Python to Me
Run By: Michael Kennedy
No. Of Episodes: 300+
Topics Covered: Python
Description: When it comes to Python, we are certain that we can always learn new things or improve my existing skills. PyScript, a new project from Anaconda's Fabio Pliger, has the potential to change that. It was just two weeks ago that Peter Wang made it public and unveiled it at PyCon, and it currently has over 10,000 GitHub stars. But how can you tell the difference between hype, reality, and projected aspirations and dreams? In those episodes, we're going to find out. Fabio has come to inform us about his latest initiative.
10. Linux Action Show
Run By: Chris Fisher, Bryan Lunduke
No. Of Episodes: 100+
Topics Covered: Linux
Description: This program is ideal for anybody interested in the Linux operating system. They publish new podcasts every week. It's an interesting podcast that actively delivers all the facts on Linux and the system's prospective developments. The program has recently begun to cover issues from various tech development platforms, diverging beyond Linux to include Loki and Microsoft Surface.
Final Words
Today, the podcast business is paving the way as one of the most creative and inventive methods for consumers to quickly learn more about the issues they care about from the finest experts. There are many Computer Science podcasts available for aspiring students or those who simply want to learn more about the field, and we've selected eight of our favorites.
Take a look at the trailers for each of the podcasts on the list, bookmark your favorites, and prepare to be inspired.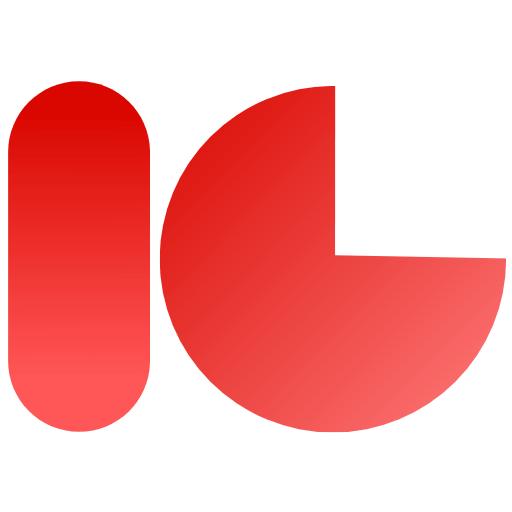 Was this content helpful?