Looking for top cyber security companies in India that are growing and good places to work for?
This listicle guide will be useful.
In this guide, we have handpicked 15 cyber security companies based on online presence, brand reviews, and GMB reviews.
Location: Plot No. C-184, Sixth Floor 603 , Sector 75 Phase­ VIII­A, Punjab 160071
Founded in: 2016
Number of employees: 51 to 200
Xenonstack is a platform strategy and platform engineering company that helps build data and enterprise AI platforms. The company has high expertise in providing solutions for DevOps, Big Data engineering, AI, and ML. They have a digital platform called Akirastack.io that helps manage security and vulnerability continuously.
Healthcare, Retail, Banking, and manufacturing are the primary industries that Xenonstack serves. Since its inception, the company has delivered over 250 projects and was the year's startup in 2017.
The company has an incredible 4.4 rating on Glassdoor, with employees loving the new technologies, the learning curve, and the work culture.

Location: 43 Devasish Park, Kisan Samosa Ln, Nadiad, Gujarat 387001
Founded in: 2019
Number of employees: 1 to 50
VP Techno Labs is one of the top cyber security companies in India. They provide services like Web App Penetration Testing, Mobile App Penetration Testing, VAPT, and various other penetration tests. They also help solve network security issues and provide enterprise security solutions.
VP Techno Labs works on a subscription basis and it has two subscriptions. The company has over 300 clients and 50+ clients featured in the Fortune 500 companies.
Here is what customers are saying:

There are very few reviews available about the company. However, Ambitionbox has a 5.0 rating, and people love the work-life balance and the salary and benefits of the company.
Location: Manyata Embassy Business Park, Ground Floor, E1 Block, Beech Building, Dr. Puneeth Rajkumar Rd, Bengaluru, Karnataka 560045
Founded in: 2019
Number of employees: 1 to 50
Tsaaro is a startup cybersecurity company in India that provides services like data protection, penetration testing, cyber risk management, etc. The partners of the company include OneTrust, BigID, and iapp.
The company provides data protection services to clients all across the globe including Encora, SafeDrivePod, Incture Technologies, Vistara Airlines, Ustra, etc.
Tsaaro has a 4.2 rating on Ambitionbox, and employees generally love the company culture, career growth, and job satisfaction.
Location: 28, Anjali Cross Rd, Damubhai colony, Bhatta, Narayan Nagar, Ahmedabad, Gujarat 380007
Founded in: 2013
Number of employees: 51 to 200
One of the best cyber security solution providers in India, Sattrix gives 360-degree cybersecurity to the needs of an organization. They provide security services that assess, secure, transform, and manage the security needs of an organization.
Sattrix has ISO 22301:2012 and ISO 9001:2015 certifications. The company also has recognition from BSI, the Manifest, Clutch, and Certin. Sattrix was awarded the top cybersecurity company in the year 2022 by designrush.com.
The company has a 3.4 rating on Glassdoor, with at least 57% of the reviewers looking forward to recommending the company to their friends.
Location: Block-B, WorkEZ Door No.3, Hansa Building RK Swamy Centre, 147, Pathari Rd, Thousand Lights, Chennai, Tamil Nadu 600006
Founded in: 2017
Number of employees: 1 to 50
Strongbox IT is an information security company that helps with application security testing, Infrastructure security testing, IoT security, Performance testing, etc. They also have a Web Application Firewall product known as Modshield SB.
The company caters to industries like Healthcare, BFSI, Retail, and Education, with some leading brands like Medusind, techindia, BFC Payments, and Moneyguru being their clients.
Strongbox IT has a 3.9 rating review on Glassdoor, and people love the work environment and 64% of the people wish to recommend the company to their colleagues.
Location: Safal Pegasus, A-905 to A-908, Prahlad Nagar, Ahmedabad, Gujarat 380015
Founded in: 2005
Number of employees: 51 to 200
Positiwise Software is known for the intelligent and innovative solutions the company provides to its clients. Besides cybersecurity, the company also provides services like .NET development, software outsourcing, CMS and eCommerce, and application modernization.
Positiwise has expertise in the industries like Healthcare, Retail, and E-commerce. They claim to generate 9% customer satisfaction and all the projects they built are within budget.
There is a lack of reviews about the company over the Internet. However, both Google reviews and Ambitionbox show the company has a 5-star rating.
Location: #6, Saraswathy House, Yogi Garden, Pallipattu, Chennai, Tamil Nadu – 600113.
Founded in: 2015
Number of employees: 1 to 50
IArm Information Security provides some of the best end-to-end cybersecurity services in India. They provide various types of penetration tests, cloud security architecture, database security audits, and many other benefits.
Some of the company's partners include Wazuh, Micro Focus, Control Map, and Arcon. The clients include Smartstream, Tata Digital, extero, etc.
IArm Info has a 4.0 rating on Google reviews, and most people show their satisfaction with the delivery of work, and employees with the work-life balance.
Location: B-70, Second Floor, Sector 67, Noida, Uttar Pradesh 201301
Founded in: 2012
Number of employees: 51 to 200
Kratikal is a well-known cybersecurity provider in India. They offer application, cloud, and network testing alongside Secure code review, IoT testing, and mobile app and medical device testing.
The company has 150+ enterprise customers, more than 30 organizations security compliant, and certification and recognization from Certin, IAF, and ISO 27001:2013.
According to Glassdoor, Kratikal Tech has a rating of 3.8, and 75% of the people reviewing the company wish to recommend it to a friend.
Location: C-26/27, Prabha Devi Jain Tower, Anand Nagar, Vasai West, Vasai-Virar, Maharashtra 401202
Founded in: 2010
Number of employees: 51 to 200
Vervali Systems is an Information Technology company that specializes in engineering services, cloud services, application testing, non-functional testing, etc.
The company has a client base of more than 90. They have completed more than 250 projects over 10 years. Vervali Systems received a certificate for the Leading Mobile App developer in 2020 by Clutch and a top-rated QA agency by UpWork.
The company has a 4.0 rating on Glassdoor, with most people in awe of the work environment and the diversity in work.
Location: Locuz Enterprise Solutions Ltd. 8th Floor, North Wing, Krishe Sapphire Building, Main Road, Madhapur Hyd – 500 081
Founded in: 2000
Number of employees: 501 to 1000
Locuz Inc is a company that focuses on digital transformation and network security. The company has its global headquarters in New Jersey, USA. Besides security services, Locuz also provides data and analytics services, HPC, cloud services, and Digital operations.
The company has a 3.7 rating on Glassdoor, with employees loving the new technologies and the challenging work environment.
Location: 6 B, 20th Main Rd, KHB Colony, 7th Block, Koramangala, Bengaluru, Karnataka 560034
Founded in: 2020
Number of employees: 2001 to 500
Cymune stands for Cyber Immunity. It is one of the top cyber security companies in India despite being a startup company. The company provides AI-enabled MDR (Managed Detection and Response System), Zero Trust Architecture, and SecOps.
The company has a state-of-the-art global SOC and a client base of more than 100 companies including Oracle, Cavirin, Alien Vault, AWS, Splunk, and many others. Within two years the company has reached an incredible fleet.
Being a startup company, Cymine has no reviews on Glassdoor or Ambitionbox, and even Google has only one review which is a 5-star review.
Location: BLOCK-L, HD-044, WeWork Embassy TechVillage, Devarabisanahalli, Bellandur, Bengaluru, Karnataka 560103
Founded in: 2020
Number of employees: 11 to 50
Foresiet is a startup aspiring to be one of the top cybersecurity companies in India. It introduced the first integrated digital risk protection SaaS platform. The products and services of the company include Digital risk protection, brand protection, anti-phishing, compliance, etc.
During these two years, the company has already identified more than 1 billion threats in the system of its clients. Cyberia Group, Healthcode, Cogni, and Tidal are some of the company's clients.
We couldn't find any good sources of reviews. However, Glassdoor has a 3.0 rating review of the company.
Location: Kaledonia, Unit No. 1B 5th floor, Sahar Road, Off, Western Express Hwy, Mumbai, Maharashtra 400069
Founded in: 2015
Number of employees: NA
Cielo Technologies is an IT company that primarily focuses on security solutions. The company provides four main types of security – network, content, data, and security. They also provide other IT services like cloud services.
The company has many clients including Zecurion, Splashto[, Dathena, Black Fog, and many others companies.
We couldn't find any reviews on the company over the Internet.
Location: VI/858-M, second floor valamkottil towers judgemukku, thrikkakara po, kakkanadu ernakulam ernakulam kl 682021 in
Founded in: 2019
Number of employees: NA
Convosync is a startup cybersecurity company in India that focuses on ELV and security services, audio-visual and unified communications, ICT solutions, and cybersecurity services. The company provides top-quality services at affordable prices.
Novo Cinemas, Al-Awalia, Stregis, Start Link, and TeySeer are some of the notable clients of the company. Convosync deals with industries like Finance and Banking, Construction, Healthcare, Transport, Hospitality, and Education. The company is ISO 9001:2015 certified.
Being a startup company, the company doesn't have reviews from trusted companies like Google, Glassdoor, and Ambitionbox.
Location: Deva Dropa, 1st Floor, No. 7, Nungambakkam, Krishna St, Lake Area, Nungambakkam, Chennai, Tamil Nadu 600034
Founded in: 2000
Number of employees: 51 to 200
SNSin better known as Secure Network Solutions India Pvt Ltd is one of the top cyber security companies in India. They have several services like security consultation, design, and implementation, Security audit, and compliance, Facility Management Services, etc.
Throughout the 20 years, the company has won many awards, the most recent ones being the 2019 IDG Premier 100 Companies Award and the 2018 Best Security Fabric Partner Award from Fortinet.
SNSin has a 4.3 rating on Glassdoor, with at least 83% of the people wanting to recommend the company to their friends.
What Do Cyber Security Companies Do?
Cyber security companies help protect businesses from cyber threats. They offer a multitude of services through their advanced technologies.
The four significant segments where these companies include:
1. Help With Outsourcing It And Managed Services
These companies take payment for managing the client's system networks. Outsourcing is generally done to tackle the extra cost of training and keeping in-house cybersecurity professionals.
2. Aid With Penetration Testing
The cybersecurity company does these tests to check if the system has a potential threat from viruses and if they require any patching and upgrade. The process significantly reduces the risks of data breaches and helps secure the private information of the client's customers.
3. System Auditing
It is another way of checking the health of the system. Both penetration testing and auditing seem the same but have their differences in the ways of implementation. There are various types of compliances like HIPAA, FERPA, or PCI DSS.
4. Creating Internet Security Tools
Development of internet security tools and software like antiviruses, which help keep computers safe from malware and online viruses.
Why Are Cyber Security Jobs In Demand?
Cyber security is a booming field and with more companies coming online each day the requirement of cyber security professionals to safeguard the company's online assets will increase. However, there are some factors too that determine the demand for cybersecurity jobs.
Relevant read: What is Shimming in Cyber Security?
One such factor is the salary. The US BLS reports that the median salary for information security analysts is a median of $102600 per year. The job pays so well because of the delicate information with which the professionals have to work. Another factor is the number of job openings that one may see shortly.
Cybercrime magazine reports that around 3.5 million job openings will be there in this field by 2025. The job openings for analysts will increase by at least 33% between 2020 and 2030, according to BLS.
Cyber Security Salary In India
The cyber security field has been gaining attention worldwide, and India is no exception. The area is currently new and not many people know about it. Due to the increased demand and lower supply of the workforce, salaries are high in the current market.

According to AmbitionBox, Information security analysts in India earn ₹5.2LPA, senior analysts earn around INR 10.3 lacs, and senior security consultants earn around INR 15 lacs. In the USA, according to Glassdoor the average base pay of Cyber Security analysts is $82,610 per annum.
Final Words
In the evolving world where data breaches and leaks are common, every business should focus on taking care of the privacy of its customers. Data is precious and its leaking into the public domain can lead to serious consequences for the company.
If you are new to the world of cybersecurity, take out some time to watch these cybersecurity documentaries. They will help you take a deep dive into the world of data leaks and hacks.
Thus, cyber security companies and professionals play an essential role in today's times. It is a field in demand and if you want to dive into it, go ahead, now is the time!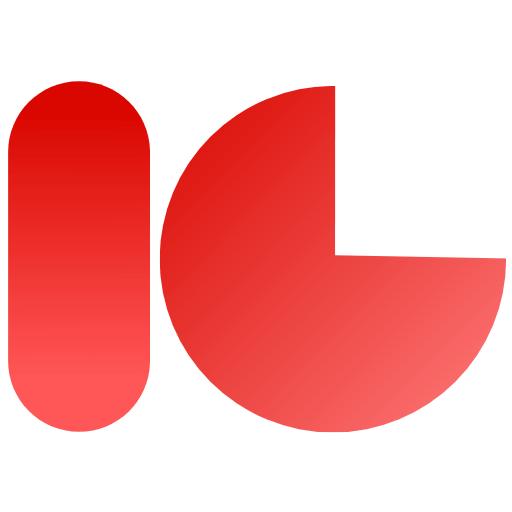 Was this content helpful?