⏱️ First Published: May 10 2022 | ⏱️ Last updated: 28th Sep 2023
We last updated this article on 28th September 2023 to include 1 new data annotation company and remove 2 inactive companies from the existing list. Also, we have added a table comparing the 18 data annotation companies.
---
There have been suggestions that data annotation and labeling are increasing in India and have the potential to have significant ramifications. A Grand View Research report estimates that the worldwide market for data annotation tools will reach $7 billion by 2027.
In this guide, you will find some of the top data annotation companies around the globe.
Methodology: We have done extensive research (brand reviews, online presence, customer reviews) to prepare the list.
📌 Top data annotation and labeling companies
| Company Name | Location | No. of Employees | Founded In |
| --- | --- | --- | --- |
| Kili Technology | New York, NY, USA / Paris, France | 51-100 | 2020 |
| Remote Labeler | Kyiv, Ukraine | 200+ | 2021 |
| iMerit | San Jose, USA | 2000 – 3000 | 2012 |
| Shaip | United States | ~200 | 2018 |
| SmartOne | Canada | 1200+ employees | 2012 |
| Up2Datez Business Solutions | India | 51 – 200 | 2017 |
| Accenture | Dublin, Ireland | 500,000 – 700,000 | 1989 |
| Deloitte Consulting | London | 300,000 – 400,000 | 1845 |
| IBM Garage | India | 20,000 – 30,000 | 2015 |
| Matellio | San Jose, USA | 250+ | 2014 |
| Basic AI | USA | 2000 – 3000 | 1956 |
| Cogito Tech | India | 700 – 800 | 2011 |
| Zuru | India | 51 – 200 | 2019 |
| Wisepl | India | 11 – 50 | 2020 |
| Oclavi | India | 200 – 500 | 2017 |
| Qualitas Global | India | 800 – 1000 | 2014 |
| DesiCrew | India | 200 – 300 | 2007 |
| Acclivis Technologies | Singapore | 51 – 200 | 2009 |
Top Data Labeling or Annotation Companies
Here, you'll find the list of top data annotation/ labelling companies all over the world.
1. Kili Technology
Location: 524 Broadway, New York, NY 10012, USA /47 Boulevard de Courcelles 75008 Paris, France
No. of employees: 51-100
Founded in: 2020
Kili Technology is an annotation tool Offering high-quality annotation capabilities for images, videos, PDFs, and text. The annotation software is an ideal solution for companies looking to build and deploy machine learning models using unstructured data. Kili Technology's intuitive and configurable interfaces make data annotation a breeze, enabling users to start annotating their data in a matter of minutes.
Kili Technology's powerful workflows and state-of-the-art quality metrics make it super-easy to spot anomalies and resolve errors. Kili Technology facilitates collaboration between technical and business teams, as well as outsourcing annotation companies, making it an excellent fit for businesses of all sizes.
Location: Kyiv, Ukraine
No. of employees: 200+
Founded in: 2021
Remote Labeler is a specialized data annotation company that provides a variety of data labeling services to businesses worldwide. Their expertise lies in providing high-quality and accurate data annotation services for machine learning and artificial intelligence applications.
Remote Labeler offers a wide range of labeling services, including image annotation, video annotation, text annotation, speech annotation, and more. Their team consists of skilled and experienced data annotators who are trained to work on a variety of data types and formats.
They use advanced annotation tools and technologies to ensure that the data is labeled accurately and efficiently while maintaining the highest quality standards. Moreover, Remote Labeler offers flexible cooperation models and can accommodate custom labeling requirements to meet the unique needs of each client.
Location: San Jose, USA
No. of employees: 2000 – 3000
Founded in: 2012
To meet the specific demands of the customers, iMerit provides various data annotation services such as image annotation, video annotation, text annotation, and audio transcription. They also have experience in serving data labelling services to industries like healthcare, finance, legal, and more.
iMerit currently has 5,500 data experts working with them with an accuracy level of 95%.

Location: United States
No. of employees: ~200
Founded in: 2018
Based in Louisville, Kentucky, Shaip is a leading provider of a human-in-the-loop AI data platform and services. We specialize in supporting all stages of training data management for AI/ML model development.
Key services provides:
Data collection
Licensing
Curation
Labeling
Conversational AI
Natural language processing (NLP)
and generative to the seamless scalability of our people, platform, and processes.
Shaip contributes to a diverse set of verticals to solve the most demanding AI challenges.

Location: Canada
No. of employees: 1200+ employees
Founded in: 2012
SmartOne is a trusted AI Data Annotation company founded back in 2012. From Fortune 500 giants to ambitious startups, research institutes to renowned universities, they have worked with dozens of clients all over the world and delivered over 95% accuracy.
They offer new clients a free Proof of Concept (POC) to showcase their top-tier skills and processes. Over the last 10+ years, SmartOne has annotated data for various industries such as entertainment, health, finance, automotive, and many more.
Choose SmartOne for quality, experience, and precision in data labeling.
Location: India
No. of employees: 51 – 200
Founded in: 2017
Semi- and full-pixel segmentation were both successfully implemented in Up2datez. A wide range of things, from traffic cones to mailboxes, may be categorized. They are capable of annotating almost any picture. Both 2D and 3D Bounding Box Processes in Day and Night Vision will be supported by Up2datez.
Both methods are of the highest quality, which the company provides. Annotation of landmarks using this method. They captured 25k high-quality photos, as well as LiDAR segmentation and a bounding box, in both video and stills.
Location: Dublin, Ireland
No. of employees: 500000 – 700000
Founded in: 1989
To become data-driven, you must first identify what is most important to the company, both now and in the future, and then develop a data and AI strategy, processes, and data culture that allow the company as a whole to realize value more quickly. Making your firm data-driven begins with determining what matters most to your company, both in the short and long term, and then developing a plan for collecting and using data and artificial intelligence (AI).
Access, exploration, and application of insights may be tailored to meet the requirements of each user within the organization.
Location: London
No. of employees: 300000 – 400000
Founded in: 1845
Deloitte can help you harness the power and agility of artificial intelligence to achieve new levels of operational success. The first step in developing new business models and improving results in important areas of your operations is to define an AI strategy, and that can assist you in every stage of the process.
As a result of their asset & IP factory, Managed analytics & AI services (including cloud-based Robotic Process Automation Software as a Service and Insights as a Service), and cognitive technology in action, they work with you to develop AI-driven products that put your business at the cutting edge of the industry.
Location: India
No. of employees: 20000 – 30000
Founded in: 2015
Description: With a deep understanding of current and new technologies, IBM Garage professionals help you install and manage your applications and services where they make the most sense. You can speed up the transition of your IT infrastructure and apps to the cloud using their unique tools and assets. Work with them to add intelligent insights, automation, and integration into your Cloud Service Provider ecosystems.
Location: San Jose, USA
No. of employees: 250+
Founded in: 2014
Data is at the core of all well-designed artificial intelligence models. But as data banks balloon and become increasingly more diverse, an AI's job becomes exponentially more complicated. In such cases, even AIs need a helping hand to keep delivering high-quality results. This is where Matellio's Data Annotation services come in.
Matellio provides top-notch data Annotation services like lines and splines, bounding boxes, landmark and key points, entity annotation, content and text categorization, semantic segmentation, 3D cuboids, image and video annotations, and many more for diverse business requirements. With the power of Matellio's Data Annotation services, AIs can provide better data analytics, perform better and quicker trend detection, and even make better-informed suggestions and decisions.
Location: USA
No. of employees: 2000 – 3000
Founded in: 1956
Basic AI provides fully managed Data Annotation Services for various industries. They offer efficient and cost-effective data labeling solutions, with a vast experience spanning over seven years. Their services include image and video annotations, natural language processing, 3D sensor fusion, audio data annotation, and more.
Trusted by global partners, Basic AI ensures data quality through a 100% review process. They take care of everything from the project description, template generation, and workflow management to quality control, auditing, and output formatting.
Location: India
No. of employees: 700 – 800
Founded in: 2011
Cogito can help you to get rid of these types of problems through their services which are mentioned below. Identity falsification has been a major problem over the years, documents can be easily altered. The Cogito annotation team is capable of exploring the audio features and annotating the corpus with intelligent audio information.
Location: India
No. of employees: 51 – 200
Founded in: 2019
Use cases ranging from laser scanning to geospatial images may benefit from Computer vision 2D/3D bounding boxes, polygons, polylines, landmarks, and semantic segmentation solutions. They have a team of computer vision experts who work on difficult algorithms with complex edge cases and taxonomies.
In 48+ languages, subject matter experts handle data for NER, document processing, sentiment analysis, and more. Sentiment and pitch are only a few of the topics covered by NLP annotations for voice AI.
Location: India
No. of employees: 11 – 50
Founded in: 2020
Using Wisepl, you'll have access to a team of Data Annotation experts who are professionally managed and well-trained. They use the most up-to-date technologies and techniques to annotate any form of footage in order to enable the computer vision model to operate at its best. With their highly skilled personnel, they can classify the subject and detect the emotional state of individuals in a little audio clip. Making use of a wide range of annotation methods.
The company assists supply chain and logistics companies in detecting bar codes and QR codes for improved tracking of goods and couriers.
Location: India
No. of employees: 200 – 500
Founded in: 2017
Oclavi specializes in annotation services for AI and Deep Learning models. Their collaborative tool offers techniques such as bounding box, polygonal, 3D cuboid, and landmark annotations. Oclavi seamlessly integrates with popular deep-learning frameworks such as PyTorch, TensorFlow, Keras, Chainer, Caffe2, Cognitive toolkit, Yolo, RCNN, and MXNet.
This helps them to annotate data within these frameworks for training and developing machine learning and AI models for their clients.
Location: India
No. of employees: 800 – 1000
Founded in: 2014
Qualitas Global specializes in delivering precise data annotation services, catering to a wide range of industries and applications. Their expertise encompasses Image Annotation, Image Tracking, Facial Recognition, Image Captioning, Data Annotation, Traffic Monitoring, Security and surveillance, and Video Analytics for Machine Learning.
They serve verticals such as Autonomous Vehicles, Sports, Drones, Agri-tech, Fashion, and Medical Annotations, among others. As of now, they have annotated more than 80 million- which shows their experience in the data annotation field.
Location: India
No. of employees: 200 – 300
Founded in: 2007
DesiCrew is a data annotation and labeling company known for its extensive expertise in data collection, annotation, and enrichment. With a team of over 1000 experts, they serve more than 50 clients, offering comprehensive solutions in the field of data preparation and machine learning engineering.
DesiCrew's services span across various sectors, and their impressive portfolio includes collated and annotated speech data in 11 languages, covering 100 districts in India. They are recognized for their capabilities in providing essential data support for AI and ML initiatives.
Location: Singapore
No. of employees: 51 – 200
Founded in: 2009
Since deep learning and AI-based algorithms need a large amount of data, Acclivis is significantly engaged in their development. Acclivis has created an in-house annotation tool that can do a wide range of picture annotations across a variety of industries, including automotive, industrial automation, sports analytics, and security & monitoring.
For dataset creation, the same program may be adapted and used by different customers. They provide vehicle annotation, object annotation, and gesture annotation.
Relevant: If you want to improve your data analytics skills, check out these best data analytics courses in Pune.
What Is Data Annotation?
Data annotation is a process or technique by which various data is labelled in order to make it recognizable by the AI. In simple terms, Data Annotation can be defined as the "task" by which data, not just in the text format but also in image and video formats is labeled to make it identifiable for the machine.
What is the future of Data Annotation?
For the next five years, the market for data annotation is predicted to increase by 25.6%. Due to this adoption, there has been a growth in demand for AI-based services. Many industries, including healthcare, vehicles, telecommunications, and e-commerce, have found it helpful to gather and categorize data from various sources depending on the context, need, kind, and feature.
So, many firms are now taking action to generate content assets and improve customer experience. It has also provided a wealth of prospects for advancement.
Final Words
Artificial Intelligence (AI) is becoming more prevalent in this area. However, many data organizations still use human workers. Data quality, data security, and scalability have always resulted from any labeling service, whether AI or human-driven.
Businesses are being reshaped by data annotation in previously inconceivable ways. It is impossible to deny that cognitive automation, powered by data annotation, is the future of organizations.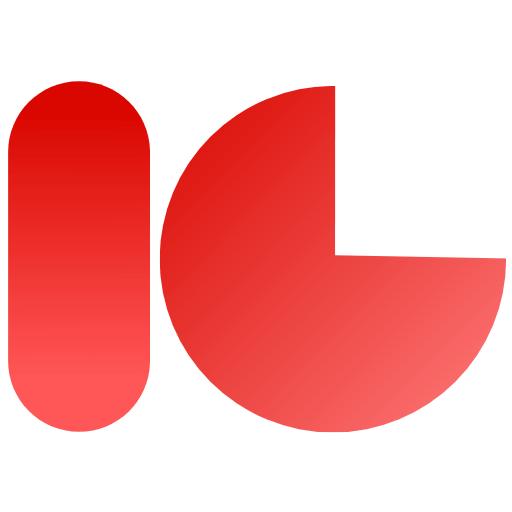 Was this content helpful?