Looking to grow your career path in DevOps in 2023?
Learn about data science career paths, their salary, job growth, and career opportunities.
Data science career paths at a glance
Is Data science a good career path in 2023?
Yes, Data science is definitely a good career choice for people who have a great interest in maths and statistics.
Data science has diverse career opportunities and career paths— Data Scientists, Data Analysts, Data Engineers, Data Architects, Machine Learning specialists, Business Analysts, System Analysts, Database Administrators, Data and Analytics Managers, and many more.
The Search demand for the keyword 'data scientists' worldwide has increased by 78% in the past 5 years, according to Google Trends.

Also, I found that there are 164,182 data scientist jobs available on LinkedIn for US alone— which highlights a high demand for skilled data scientists all around the world.

According to a survey by IBM, the demand for data scientists will increase by 28% by 2023, making it one of the most promising occupations in the future. 
What is Data science?
Data Science is a combination of math and statistics with expert programming skills, advanced analytics, artificial intelligence (AI), machine learning, and subject matter expertise in data to derive valuable business insights.
Data science is used in predictive modeling, complex data analysis, and data visualization. Businesses of all sizes, from Big business giants to rookie startups, use data science technology to turn large database into useful business insights about customers, audience, and product.

Data science integrates statistical and mathematical concepts, programming and data manipulation skills, and domain-specific knowledge, emphasizing the importance of a multidisciplinary approach to extract valuable insights from data.
What Do Data Scientists Do?
A data scientist is a professional who builds algorithms and prediction models to extract the data required by the business, as well as help evaluate the data and share findings with peers. They are responsible for processing, collecting, cleaning, and munging data. Once data gets into shape they analyze the data for further operations.
The role of data scientist includes parts of various traditional and technical career paths, such as mathematician, statistician, scientist, and computer programmer.
Day-to-Day Tasks:
To get insights from data, and look for trends and patterns in datasets.
Guide the team and Share your suggestions with the upper management and other teams.
Work with the technical and product management teams to identify the needs of the business and work on possible solutions.
Apply new statistical or mathematical techniques as necessary for particular models or analyses.
Perform day-to-day tasks with data analytic tools like Python, R, SAS, or SQL.
Keep up-to-date on developments and trends in the field of data science.
Data science career paths in 2023
1. Data Analyst
A Data Analyst is an entry-level role responsible for finding relevant information from the data, informing conclusions, and supporting decision-making. They play a critical role in cleaning, analyzing, understanding, and displaying data using various techniques and business intelligence tools.
Years of experience required: 0-1 years
Role Type: Executive or Intern
Average Annual Salary: ₹2.0 Lakhs in India and $1,52,275 in the US.
Job Responsibilities:
Study data, analyze results using statistical methods, and deliver regular updates.
In complex data sets, find, evaluate, and analyze trends or patterns.
Maintain databases and data systems while gathering data from primary or secondary data sources.
Develop and implement databases, data collection methods, data analytics, and other strategies to improve statistical efficiency and quality.
Discover and define innovative process improvement opportunities.
Key Skills Required:
Technical knowledge in relevant fields, such as data reports, Data representations, and queries.
Strong Excel or SQL skills and curiosity to learn about more analytical tools.
Good knowledge of AI applications like Big Query, Python, Tableau, Power BI, Google Looker Studio, Excel Scripting, and projects.
Learn about writing a perfect data specialist job description.
2. Data Engineer
A Data Engineer is responsible for designing, building, and maintaining the infrastructure that enables efficient collection, storage, and processing of data. Data Engineers create pipelines to transform and transport data, ensuring its quality, reliability, and accessibility for analysis. They play a critical role in data-driven decision-making and support various data-related tasks within organizations.
Years of experience required: 3-7 years
Role Type: Senior or team lead
Average Annual Salary: ₹ 7.3 LPA in India and $1,15,470/yr in the US.
Job Responsibilities:
Work closely with the data science team to develop complex algorithms that give a variety of new insights into data.
Utilize agile software development techniques to constantly enhance the back-end systems.
To create a more complete picture of user flows throughout the system and to enable rich data analysis, model front-end, and back-end data sources.
Create data channels that can be used to clean, transform, and integrate data from many sources.
Create models that can be used to predict things and provide answers for the entire company.
Key Skills Required:
Experience with Python, SQL, and data visualization/exploration tools (three or more years) is required.
Knowledge of the AWS environment, especially Redshift and RDS
Communication abilities, especially when conveying technical concepts to non-technical business leaders
Being able to work on multiple projects with a research-oriented team
3. Business Analyst
Business Analysts analyze the company's processes, identify needs, and recommend solutions to enhance efficiency and productivity. Their insights help in decision-making and successful project outcomes. They gather and document the necessary business data and requirements, and streamline communication between stakeholders.
Years of experience required: 3-5 years
Role Type: Senior or team lead
Average Annual Salary: ₹ 6.6 LPA in India and $94,744/yr in the US.
Job Responsibilities:
Collaborate with stakeholders across various business units (such as sales, finance, security, and compliance), and communicate effectively and efficiently with the production, managerial, and executive teams.
Maintain systems processes, such as sending monthly status reports to all relevant parties.
Continuously assess, analyze, and communicate system requirements to the team.
Develop and update documentation both internally and externally, and formally initiate and deliver requirements and documentation.
Evaluate systems daily to improve performance and address issues
Develop long-term relationships with partners for effective system integration, and respond to queries and concerns from managers and executives with supporting research and proposals.
Key Skills Required:
Over five years of expertise in analytics and system development.
High level of SQL and database management proficiency.
Proven analytical skills.
Experience in creating reports and process documentation.
Excellent communication skills and the ability to transform data into insights that can be used in work.
4. Data Architect
Data Architects design and structure the overall data framework, defining how data is stored, organized, and accessed. They create data models, choose appropriate technologies, and establish guidelines for data integration and governance. Their role ensures data systems align with business needs and enable efficient data management and analytics.
Years of experience required: 3-7 years
Role Type: Senior or team lead
Average Annual Salary: ₹ 25.0 LPA in India and $1,55,022/yr in the US.
Job Responsibilities:
Develop and implement efficient database solutions and models for storing and retrieving corporate data.
By assessing client processes, applications, and programming, you may examine and determine database structural requirements.
Examine database implementation techniques for compliance with internal and external regulations.
Install and organize information systems to ensure the smooth operation of the business.
Prepare detailed reports on database design and architecture for management and executive teams.
Supervise data migration from legacy systems to new solutions.
Perform frequent tests, debugging, and incorporating new features to monitor system performance.
Make suggestions on ways to improve new and current database systems.
Team members and management should be educated through training and one-on-one support.
Respond to system faults in a convenient way to assist.
Key Skills Required:
Minimum three to five years in a similar position.
Extensive exposure to data mining and database structure systems.
Organizational and analytical skills.
Excellent verbal and written communication abilities.
5. Data Scientist
Data Scientists study complex data to extract valuable insights, using statistical and machine-learning techniques. They play a critical role in cleaning, process, and modeling data, and identifying patterns and trends to influence business decisions. They develop predictive models for data visualizations and solve problems across various domains.
Years of experience required: 5-8 years
Role Type: Senior or Manager
Average Annual Salary: ₹ 9.3 LPA in India and $1,52,279/yr in the US.
Job Responsibilities:
Work as a lead data strategist to find and integrate new datasets that can be used to enhance the functionality of the company's products and closely work with the engineering team to produce data products.
Carry out analytical tests to assist in solving issues across many industries and domains
Recognize relevant data sources and sets to mine, as well as large structured and unstructured datasets and variables, for client business needs.
Create and use models and algorithms to mine massive data stores; analyze data and errors to enhance models; data cleaning and validation for uniformity and accuracy
Analyze trends and patterns while evaluating data, and interpret it for specific goals.
Work with software developers and machine learning engineers to put analytical models into production.
Key Skills Required:
Five or more years of experience in the field of data science.
Good knowledge and understanding in the fields of mathematics, statistics, and data mining.
Advanced proficiency in pattern recognition and predictive modeling
Experience in programming languages (such as SAS, Java/Python), Excel, PowerPoint, Tableau, and SQL
The ability to operate effectively in a dynamic, research-focused team that is working on several projects at once
Job Outlook for Data Science
Demand for skilled Data Scientists, Data analysts, machine learning engineers, and AI experts is high across industries as companies depend more and more on data-driven insights. There are about 164,000+ jobs available in the USA (Linkedin) and 82,000+ in India (Linkedin). This industry is expected to grow by 32% by the end of 2027.
You can start your career in data science by doing an internship in a field that interests you the most. For non-technical fields, you can work as a junior data analyst or junior business analyst. For technical fields, you can work as a fresher in a software development position.
With relevant experience and skill set, a person can advance to the top of the data science hierarchy.
Further resources on data science:
Skills and prerequisites to become a Data Scientist
Here are some of the top data science skills and prerequisites to become a top data scientist in 2023:
Academic Requirements: For Data science academic prerequisites an undergraduate or postgraduate degree in Computer Science, Mathematics, Statistics, Business Information Systems, Information Management, or any other similar field is required.
Programming skills: A good understanding of various programming languages, such as Python, Perl, C/C++, SQL, and Java, with Python is required.
Mathematics and Statistics: To solve complex problems and execute the desired output a strong command of statistics and mathematics is required in this field.
Data Analysis & Visualization: A data Scientist must know the use of popular data analytics and visualization tools like Tableau, Power BI, Qlikview, and D3.js.
Web Scraping: One must know how to extract valuable data such as text, images, videos, customer reviews, surveys, polls, and other valuable information from the web.
Data Extraction, Modification, and Loading: One must know how to collect, cleanse, and prepare the data for analysis.
Big Data: A Data Scientist must know how to use Big data to gather, store, extract, analyze, and evaluate practical data from various data sets. Knowledge of tools like KNIME, RapidMiner, Hadoop, Spark, and Integrate.io is a must.
ML with AI and DL with NLP: A data Scientist must know the fundamentals of machine learning (ML) with artificial intelligence (AI) and deep learning (DL) with natural language processing (NLP).
Problem-Solving Skill: When necessary, one must be able to recognize problems and come up with effective solutions.
Internships or Industry Projects (Optional): Internships or Industry Projects offer practical experience and can increase a candidate's competitiveness in the job market.
Learn about the steps to start and grow your career in data science.
The Future of Data Science — Will AI Replace Data Scientists?
Data science has a bright future worldwide. It is one of the most in-demand careers in the technology field. The data science platform market is evaluated to grow at a CAGR of 26.78% between 2022 and 2027. The size of the market is predicted to increase by USD 249,147.71 million.
If you're wondering whether AI Replace Data Scientists…
The answer is no, AI will not replace data scientists. While AI can automate some data science tasks, such as cleaning and organizing data, it lacks the originality and creativity that only humans possess.
There is no doubt that AI technology will help in data science progress. However, it will not replace data scientists and analysts in the future. It might change the work process of data science making data scientists and engineers work at ease without replacing them.
With the help of AI, some repetitive tasks can be automated and many other components will be improved or optimized, helping analysts to do better work in less time..
Data scientist salary/ How Much Do Data scientists Make?
The average annual salary of a Data Scientist in the US is $152,277/yr. Likewise, on average, a Data Scientist in India makes ₹9.4 Lakh annually.
The average salary in the field of Data science varies in different countries and cities depending on work demand.
Here are some average annual salary of data scientists in India by city:
| | |
| --- | --- |
| Top Indian Cities | Av. Salary Per Year |
| Bengaluru (Bangalore) | ₹ 10.0 LPA |
| Chennai | ₹ 8.0 LPA |
| Pune | ₹ 7.4 LPA |
| Gurugram | ₹ 12.6 LPA |
| Mumbai | ₹ 9.0 LPA |
Here are some average annual salary of data scientists in US by city:
| | |
| --- | --- |
| Top Cities of the USA | Av. Salary Per Year |
| Palo Alto, CA. | $1,87,755/yr |
| San Francisco, CA. | $1,78,501 /yr |
| Bellevue, WA. | $1,59,398 /yr |
| Seattle, WA | $1,66,478/yr |
| Boston, MA. | $1,42,099 /yr |
How Difficult is Data Science?
At first, data science might seem a little challenging to start in this field. However, with dedication, concentration, and a solid learning roadmap you can master data science skills within a year.
Starting with Data science might be difficult for some students from non-technical fields because it requires a strong background in math, statistics, and computer programming. However, You can start your foundation with technical and programming basics like Python and R with online courses, YouTube tutorials, and Blogs.
Engaging with data science communities and forums can be really helpful as they are very helpful in getting online support, advice, and networking opportunities. You can ask questions and seek guidance through these communities. Attending data science meetups, conferences, and webinars can also help you get exposure to your real-life data science journey.
The following YouTube video about data science career roadmap will be useful you to get started:
Is data science career path a right fit for you?
Take the following quiz to self assess whether data science is the right career path for you or not based on your current skills, interest, and preferences.
Question 1: How comfortable are you with programming languages like Python or R, commonly used in data science?
Not at all comfortable (1 point)
Somewhat comfortable (2 points)
Definitely comfortable (3 points)
Question 2: How do you feel about working with large datasets and performing data cleaning and preprocessing tasks?
Not interested (1 point)
Somewhat interested (2 points)
Very interested (3 points)
Question 3: Are you interested in statistical analysis and drawing insights from data?
Not interested (1 point)
Somewhat interested (2 points)
Very interested (3 points)
Question 4: How do you feel about continuously learning and keeping up with the rapidly evolving field of data science?
Uninterested in ongoing learning (1 point)
Willing to learn occasionally (2 points)
Eager to continuously learn (3 points)
Question 5: Do you enjoy solving complex problems and making data-driven decisions?
Not at all (1 point)
To some extent (2 points)
Absolutely (3 points)
Question 6: How comfortable are you with using machine learning algorithms to build predictive models?
Not at all comfortable (1 point)
Somewhat comfortable (2 points)
Very comfortable (3 points)
Question 7: Are you open to working in interdisciplinary teams and effectively communicating your findings to non-technical stakeholders?
Not interested (1 point)
Willing to try (2 points)
Very interested (3 points)
Question 8: Do you have a strong mathematical background, including knowledge of linear algebra and calculus?
No, I lack a strong mathematical background (1 point)
I have some mathematical knowledge (2 points)
Yes, I have a strong mathematical background (3 points)
Question 9: How do you feel about working with real-world data, which may be messy and incomplete?
Uninterested (1 point)
Willing to handle some data messiness (2 points)
Excited to work with real-world data challenges (3 points)
Question 10: Are you patient and persistent when it comes to troubleshooting and debugging code and models?
Not patient or persistent (1 point)
Somewhat patient and persistent (2 points)
Highly patient and persistent (3 points)
Once you've answered the above questions, calculate your total score based on the numbers and match with the below table:
| | |
| --- | --- |
| Score Range | Suitability for Data Science Career |
| 10-15 | Low Suitability |
| 16-24 | Moderate Suitability |
| 25-30 | High Suitability |
NOTE: This process is not the most effective way to decide your career. However, you will get a quick understanding of your interests and current skills.
Data Science career path Reddit— What others are saying on Reddit?
I analyzed Reddit to find what data science experts and employees are saying on the possible career paths.
Here's what I found:
Someone asked on Reddit that: What are the potential career paths for Data Scientists after 3 years?
In response, a data scientist outlined three main career paths for data scientists on Reddit:

Advancing within Data Science, Switching to Engineering roles, and transitioning to "Business"-oriented positions. It emphasizes the flexibility of data science careers, allowing professionals to shape their roles based on their interests.
The answer also highlights specific roles within each path, underlining the interdisciplinary nature of data science and its potential for social impact, entrepreneurship, and consulting. Overall, it provides a concise and informative overview of the varied opportunities available to data scientists.
Here's another response.
This Reddit thread on data science career progression, I found some interesting career roadmap to become a data scientist from high school degree.

Ted Petrou's journey into data science is a unique and eclectic one. Starting with a childhood fascination for math and statistics, they navigated through various career paths, including professional poker playing and teaching.
Their progression into data science, followed by a shift into teaching, reflects a passion for coding, analysis, and data visualization. This diverse background has enriched their data science career, despite an occasional longing for the excitement of trading.
Here's another Reddit user sharing his data science career roadmap so far:

Data Science course certifications to start your career
Find the top data science courses available with certification program in US.
This program includes Python, SQL, data analysis, machine learning, and data visualization skills and some real-world projects. This is a 5-month program that includes 10 course series that you can enroll in for Free.
This program includes critical analytical skills and tools where you will learn how to visualize data insights in dashboards, presentations, and popular visualization platforms. This is a 6-month program that includes an 8-course series that you can enroll in for Free.
This Microsoft certification focuses on the ability to apply machine learning to set up and run machine learning workloads on Azure. This exam will cost you around $165.
This program provides Strong training in statistical modeling, machine learning, optimization, management and analysis of enormous data sets, and data collecting. This is a 1.5-years program that includes 9 skill-building courses. This curriculum includes practical research projects and costs around $991. 
This is the data science course by Harvard to learn about component analysis, regularization, and machine learning techniques. This is an 8-Weeks course that will cost you around ₹9,065.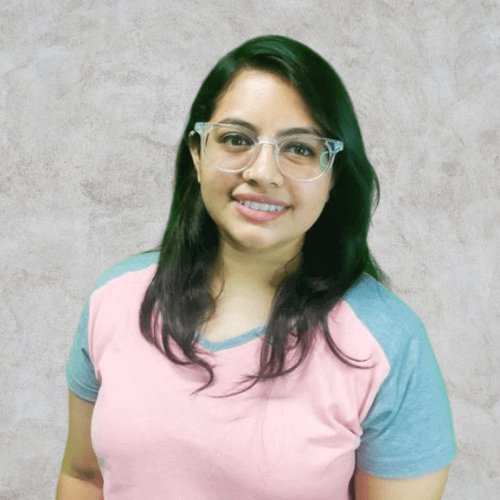 Article by
Samruddhi Chaporkar
Samruddhi is a Technical Content Writer of science and technology with an academic qualification in Bachelors in Computer Applications (BCA). Her love for writing and knowledge of computer science helps her write about trends in the technology industry that help people understand the ins and outs of the world of technology.