These software engineering online courses allow you to pursue lucrative career paths. But it might confuse you about which course to choose and which will best fit your career, as there are numerous online courses available for software engineering.
If you're a student struggling with the confusion of where to start, we're here to help.
In this article, we've listed some top engineering online courses that would help you become a skillful software engineer.
Let's begin!
Top Software Engineering courses
But in today's competitive world, an engineering degree is not enough for a better career; companies are looking for practical skills and good hands-on programming languages.
That's why we've handpicked some of the top online courses in software engineering to help you become a software engineer after the 12th.
1. Software Engineering by IIT Kharagpur
This is one of the most authorized courses in software engineering provided by IIT Kharagpur. In this online course, students can learn from basic to advanced concepts and learn about software development in-detailed.
If you're a complete beginner and want to know about software engineering, this course helps you start from life cycle models, requirements specifications, testing, designing, and other things. 
Some Key Skills covered in this course:
Life cycle models
Basic software design
Analysis and specifications
Object-oriented concepts
Software testing
👉 Enroll in this course by NPTEL
2. Software Engineering: Introduction by the University of British Columbia
For those students, who want to learn everything from the basics, try this online course. Students can learn about object-oriented programming in Java and modern software development in this software development fundamentals online course.
This course will teach you about Java programming, software testing, modeling techniques, and other frameworks to become a better software developer. After learning from this course, students can easily design, develop and test different applications. 
Some key Skills of this course:
Java Basics
Testing and debugging
Object-oriented concepts
Polymorphism
3. Software Engineering for Beginners by Bina Nusantara University
In this course, students can learn about all the basics of software engineering and cover different topics such as computer science and other topics such as software engineering and system engineering. It's a one-shot video that teaches you everything about software engineering and its basics.
This course will teach you software models, software testing, game development life cycle, agile software development, metrics, and project management. 
Some key Skills of this course:
Basics of software engineering
Process and agile model
Software testing
Project management
👉 Enroll in this course on Udemy
4. IBM Full Stack Software Developer Professional Certificate
If you want to Kickstart your career in software engineering, then this is one of the most advanced and High-level application development courses that help students to learn about HTML, JavaScript, Node.js, Python, Django, and other microservices.
Once you've completed this certification, you'll get a professional certificate that you can use and build a strong portfolio. Also, there's no prior experience in programming and cloud background. This course explains most effectively and easily teaches students effectively.
There are many other important Programming Languages covered in this course, including:
HTML
CSS
JavaScript
Github
Node.js
React
Cloud Native practices
DevOps
Python programming, and many more.
Relevant read: Top YouTube channels to learn React js for free
Some key Skills covered in this course:
HTML, JavaScript, DevOps
GitHub
Cloud-native
LaaS, PaaS, and SaaS
👉 Enroll in this course on Coursera
5. Software Development Fundamentals by Future Learn
If you're a student and Planning to make your career in software development, this course will help you with complete details of software development with practical examples.
This course includes many different case studies about giant software companies, including YouTube, Spotify, Uber, etc. This is a very useful course specially designed for making a career in software development.
By the end of this course, you're clear with your queries and have gained all the knowledge you require to become a software developer.
Some key Skills of this course:
Agile
HTML, CSS
Software Development
Cloud computing
Project management
Product development
Programming
👉 Enroll in this course on Futurelearn (free trial is available)
6. Software Courses by Great Learning
Great Learning is a one-stop platform for those students who want to learn new skills and make their career in software development.
If you're a beginner and don't have any idea, Great Learning provides so many different courses in software engineering, including programming languages like C, C++, Turbo C++, Java Programming, Visual Studio, and hundreds of other Programming courses.
There are many essential areas to explore in software engineering, and that's why a student needs to join some essential courses and learn about software engineering. Great Learning offers amazing programming courses for beginners, intermediate and advanced.
Some key Skills of this course:
C/C++
Java
Turbo C++
Visual Studio
R programming
Python
MySQL
Javascript
👉 Explore software development courses on Great Learning
7. Become a Software Developer
To become a software developer, it's essential to learn about programming languages because these skills are a must-have for web development, software development, and database management.
This course will teach the foundations of programming languages and popular technologies like HTML and CSS.
Some key Skills of this course:
Programming fundamentals
Database
Weh development (full-stack & front-end)
HTML & CSS
JavaScript
Python
C#
Web security
👉 Explore software development courses on LinkedIn
Click Here to join this amazing course (Free).
Top career paths after Software Engineering
After completing the online courses in software engineering, there are several significant career paths that one can choose. Following up on the top 5 career paths software engineers can focus upon.
1. Quality assurance engineer
A quality assurance engineer is responsible for testing and repairing that software. Quality assurance engineers focus on improving the quality of a final product that can function properly.
2. Video game designer
After completing software engineering, an individual can offer video game design as a career. It is one of the booming industries and has significant potential for video game developers and software engineers to make a great career.
3. Application developer
Nowadays, software engineers have become popular with the career option of an application developer. Applications developers work with clients to understand their requirements and develop web applications as per their requirements. Web applications have become an integral part of every type of business, which creates a broad market for application developers to grow their careers to the peak.
4. Full-stack developer
The full-stack developer is another significant career option for software engineers, which involves codes and front-end and back-end software. As the job role sounds complex, the work is also crucial for contemporary businesses, making the career profile quite in demand.
5. Technical Writer
The technical writer is responsible for creating documentation and literature related to training guides and manuals based on extremely technical topics. Technical writers considered the communication point for the industry professionals to ensure the accuracy of any technical document. There is a huge surge for technical writers across different industries, specifically the tech industry, pharma industry, etc.
Conclusion
There are many online software engineering courses available that help you become a successful software developer. You need to focus on learning skills and become an expert in programming languages. There are many free online courses with premium content available that is enough to make you an expert developer.
That's why we've handpicked the top 7 free software engineering online courses that come with practical knowledge and in-demand skills. We hope this article helps you to find some useful software engineering courses.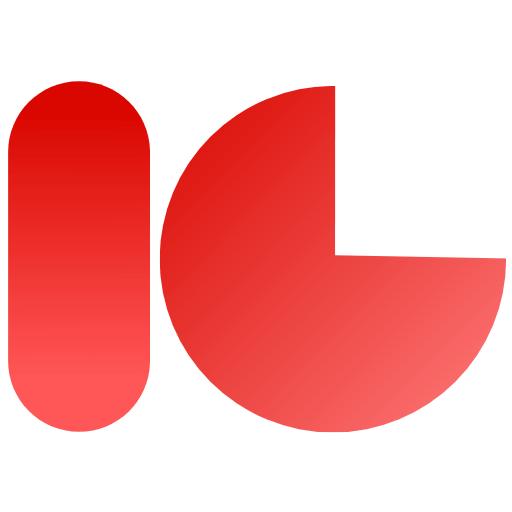 10Pie Editorial Team is a team of knowledgeable writers and editors with experience in the technology field. Learn more about our editorial process to ensure the quality and accuracy of the content published on our website.