Nowadays, technology is one of the growing things in this universe. Every year we get new technology to make our work easier.
In this article, we will discuss each top 44 technology trends of 2023 in detail. We will be covering every aspect of that particular technology.
Let's understand what trending technologies are in 2023 and their career scope.
Trending technologies to watch in 2023 and Their Career Scope
Technology is one of the important factors that have changed this world. When we talk about technology, we always think about new opportunities because there are so many opportunities in the public and private sectors.
We have considered the growth of search popularity (in the last 5 years) of these technologies to make this list.
Let us understand each and every technology trend and career opportunity.
1. Blockchain Development
Monthly search volume in the US: 1K
Growth over the past 5 years: +208%
Keeping track of assets and recording transactions within a corporate network is made simpler by the distributed, unchangeable ledger known as the blockchain.
The physical (a house, a car, money, or a plot of land) or intangible nature of an asset might vary (intellectual property, patents, copyrights, branding). With the realistic tracking and tracing made possible by a blockchain network, all stakeholders can benefit from reduced risk and increased productivity.
In blockchain development, you will have many job opportunities if you learn this technology. Let us discuss what those job opportunities are.
Blockchain Developer
Blockchain Solution Architect
Blockchain Project Manager
Blockchain UX Designer
Blockchain Quality Engineer
Blockchain Legal Consultant
The average blockchain developer salary in the US is $143,000 per year. Entry-level positions start at $121,875 per year, and most experienced workers in blockchain development make up to $180,375 per year.
2. NFT
Monthly search volume in the US: 2.4K
Growth over the past 5 years: +3300%
NFT stands for non-fungible tokens, which are typically made using the same kind of coding as cryptocurrencies. These cryptographic assets are, to put it simply, based on blockchain technology. Unlike other digital assets, they cannot be traded or exchanged equally.
The same as Bitcoin or Ethereum. Because it possesses distinctive qualities, the word NFT denotes that it cannot be modified or substituted. Fungible indicates that cryptocurrencies and physical money can be traded or exchanged for one another.
3. Cybersecurity Technology
Monthly search volume in the US: 408
Growth over the past 5 years: +227%
Protecting sensitive data and vital systems from cyberattacks is the practice of cybersecurity. Cybersecurity measures, sometimes called information technology (IT) security, are made to fend off dangers to networked systems and applications, whether from within or outside of a company.
In cybersecurity technology, you will have many job opportunities if you learn this technology. Let us discuss what those job opportunities are.
Network Security Engineer
Cyber Security Analyst
Security Architect
Cyber Security Manager
Chief Information Security Officer (CISO)
Information Security Manager
Cybersecurity Engineer
Application Security Engineer
The average cybersecurity salary in the US is $118,360 per year. Entry-level positions start at $90,843 per year, and most experienced workers in cybersecurity make up to $164,514 per year.
4. Deception Technology
Monthly search volume in the US: 260
Growth over the past 5 years: -25%
By scattering various traps and dummy assets throughout a system's infrastructure to mimic real assets, deception technology is a cybersecurity defense technique that aims to fool attackers. If an intruder sets off a decoy, the server will record and keep track of the attack vectors used throughout the engagement.
Organizations must be able to spot unusual activity earlier in the attack chain and take appropriate action as attack vectors become more complex. Security teams can use a variety of deception technology-based strategies and gain the following advantages:
Shorten the average time it takes to find and fix threats by decreasing the number of time attackers spend on their network
lessening alert fatigue
Develop metrics for indicators of compromise (IOCs) and strategies, techniques, and practices
5. Cybersecurity Mesh
Monthly search volume in the US: 210K
Growth over the past 5 years: +350%
To secure a contemporary, distributed enterprise, a collaborative ecosystem of tools and controls is known as cybersecurity mesh, also known as cybersecurity mesh architecture (CSMA). Cybersecurity mesh is used to centralize the data.
The results include improved detection abilities, quicker reactions, consistent policy, posture, playbook management, and more flexible and granular access control. All of these things contribute to greater security.
6. Mesh Networking
Monthly search volume in the US: 18.1K
Growth over the past 5 years: +133%
Mesh networks are very dense networks of computers or communication equipment. Both wired and wireless networks, as well as software systems, can use this notion. These networks are made up of nodes (such as computers, routers, radio base stations, and mobile phones) linked to one another to transfer information.
Every node in the area cooperates and contributes to the mesh network, which is organic.
Mesh networks are peer node organizations where each node functions as a switch or router and chooses how to relay the information it receives. Every node in these networks has a role in determining the signal's course. Hence maintaining a live and healthy network is crucial.
7. Smart Contract
Monthly search volume in the US: 18.1K
Growth over the past 5 years: +87%
A smart contract is self-executing, which is encoded in some lines of code of the agreement between buyer and seller.
A distributed, decentralized blockchain network houses the code and agreements. Transactions are irreversible and traceable, and the code governs how they are carried out.
Smart contracts enable trusted transactions and agreements between dispersed, anonymous parties without the need for a central authority, judicial system, or external enforcement mechanism.
Blockchain technology has advanced far beyond supporting the virtual currency, even though it is now primarily thought of as the basis for bitcoin.
8. Digital Twin
Monthly search volume in the US: 12.1K
Growth over the past 5 years: +278%
An accurate virtual representation of a physical object is called a digital twin. A wind turbine, for instance, is equipped with various sensors connected to key functional areas. These sensors generate information on the performance of the physical object in various areas, including energy output, temperature, environmental conditions, and more. Afterward, a processing system transfers this information and applies it to the digital copy.
With this information, the virtual model can be used to run simulations, investigate performance problems, and produce potential enhancements, all to produce insightful information that can then be applied to the original physical object.
9. Robotic Process Automation
Monthly search volume in the US: 8.1K
Growth over the past 5 years: +25%
Building, deploying, and managing software robots that mimic human interaction with digital systems and software is made simple by robotic process automation (RPA) software technology. Like humans, software robots can understand what is displayed on a screen, make the proper keystrokes, navigate computer systems, locate and extract data, and carry out various predefined tasks.
In robotic process automation, you will have many job opportunities if you learn this technology. Let us discuss what those job opportunities are.
RPA Developer
RPA Engineer
RPA Technical Lead
RPA Solutions Senior Developer
RPA Consultant
RPA Administrator
RPA Business Analyst
RPA Data Analyst
An RPA developer makes, on average, $101,307 a year in the United States, with a base pay of $81,706 and bonus pay of $19,601. The normal wage range for this type of work will be between $74,000 and $155,000.
10. Cloud Computing Security
Monthly search volume in the US: 880
Growth over the past 5 years: +66%
Cloud security, often referred to as cloud computing security, comprises several rules, controls, processes, and technologies that cooperate to safeguard the infrastructure, data, and systems housed in the cloud. In addition to establishing authentication guidelines for certain users and devices, these security measures are customized to safeguard cloud data, support regulatory compliance, and protect customers' privacy.
Cloud security can be tailored to the company's precise requirements, from verifying access to filtering traffic. Additionally, because these rules can be set up and administered in a single location, administration costs are cut, freeing IT staff to concentrate on other aspects of the business.
In cloud computing security, you will have many job opportunities if you learn this technology. Let us discuss what those job opportunities are.
Cloud administrator
Cloud security analyst
Cloud network engineer
Cloud automation engineer
Cloud consultant
Cloud software engineer
Cloud engineer
Cloud Architect
In the US, a worker makes an average salary of $137,500 annually in cloud computing security. The starting salary for entry-level positions is $118,370 annually, while the average yearly salary for experienced workers is $175,295.
11. Serverless
Monthly search volume in the US: 5.4K
Growth over the past 5 years: +112%
Developers can create and run applications using the serverless architecture, a cloud-native development model.
Servers are still present in serverless, but they are separated from the app development process. Provisioning, maintaining, and scaling the server infrastructure are routine tasks a cloud provider handles. To deploy their code, developers only need to package it in containers.
Serverless applications respond to demand after deployment and automatically scale up and down as required. Most serverless services offered by public cloud providers are billed on-demand using an event-driven execution model. Therefore, a serverless function has no cost when it is not in use.
12. Platform As A Service
Monthly search volume in the US: 5.4K
Growth over the past 5 years: +54%
A third-party supplier supplies hardware and software tools to users through the internet in the cloud computing model known as platform as a service (PaaS). These tools are typically required for application development. The hardware and software are hosted by a platform as a service provider on its own infrastructure. PaaS relieves developers from installing on-site hardware and software to create or execute a new application.
In PaaS, you will have many job opportunities if you learn this technology. Let us discuss what those job opportunities are.
Cloud Engineer
Cloud DevOps Engineer
Cloud Architect
According to the national average for the United States, the average income for positions requiring expertise in Cloud Platform as a Service (PaaS) is $137,641.
13. Security As A Service
Monthly search volume in the US: 880
Growth over the past 5 years: +210%
SECaaS, or security as a service, is a business model that provides security to IT organizations on a subscription basis. The outsourced strategy lowers the total cost of ownership compared to what the company could give internally while providing a better security platform. With cloud computing, a third party handles the business's security. Many businesses depend on security services to provide the computing and storage power needed to run their websites and applications.
The "Security as a Service (SaaS)" approach, which doesn't require on-premises hardware and avoids significant capital outlays, impresses SECaaS when used to develop security-related services. These security services frequently include, among other things, authentication, antivirus, anti-malware/spyware, intrusion detection, penetration testing, and security event management.
14. No Code Platforms
Monthly search volume in the US: 1.3K
Growth over the past 5 years: +1200%
Using graphical user interfaces and configuration rather than conventional computer programming, no-code development platforms (NCDPs) enable programmers and non-programmers to construct application software. Because both platforms are made to speed up the application development process, no-code development platforms and low-code development platforms are closely related.
On the other hand, no-code development platforms don't require any coding and typically provide pre-built templates from which firms may create apps. As businesses deal with the concurrent trends of an increasingly mobile workforce and a constrained supply of skilled software developers, both platforms have grown in popularity. Visual programming languages are closely related to no-code development environments.
15. No Code Artificial Intelligence
Monthly search volume in the US: 170
Growth over the past 5 years: -50%
Typically, no-code AI is accessible through a platform that can be quickly and easily incorporated into an organization's current technology stack. Users can input data for model training, re-training, or improvement using configurable dashboards and drag-and-drop interfaces designed to make them user-friendly. The available data and the required type of prediction are used to automatically classify and normalize the data and choose and train models.
No-code AI has several advantages, such as:
Because fewer data scientists are needed to construct ML models, they are more economical than customizable AI systems.
No-code AI can be modified to meet various business demands, but it is not a fully configurable solution.
Relevant: Watch the best artificial intelligence documentaries.
16. Headless CMS
Monthly search volume in the US: 5.4K
Growth over the past 5 years: +248%
These days, managing text-based, structured multimedia content also entails being able to distribute it across various platforms, such as the Web, e-commerce, mobile apps, personal gadgets like smartwatches, or digital signage systems in stores or malls.
Additionally, the content can be tailored to the user, their location, language, preferences, and behaviors. Because of this, content needs to be somewhat unbound, and as independent from the audience it can reach and the platform it is viewed on as possible today more than ever before.
You will have many job opportunities in headless CMS (content management system) if you learn this technology. Let us discuss what those job opportunities are.
Web Developer
PHP Developer
Magento Developer
17. Headless WordPress
Monthly search volume in the US: 880
Growth over the past 5 years: +600%
A headless WordPress site utilizes WordPress for content management and a different, personalized frontend stack to display content to site visitors. Although a site created with headless WordPress has many advantages, one of its main benefits is the decoupling of content editing teams and developers.
With Headless WordPress, a marketing team and content team can keep using their familiar WordPress interface, and the development team can continue using their favorite tools, such as React and GraphQL, in a workflow that is familiar to them with Git.
You will have many job opportunities in headless WordPress if you learn this technology. Let us discuss what those job opportunities are.
Full Stack WordPress Developer
Director of Web.
Junior Web Developer (DRUPAL)
Web Developer
Front-End Developer
18. Learning Management System
Monthly search volume in the US: 12K
Growth over the past 5 years: +300%
The administration, tracking, reporting, automation, and delivery of educational courses, documentation, training courses, materials, or learning and development programs are all tasks carried out by a learning management system (LMS). Directly from e-Learning, the learning management system idea was born. In the market for learning systems, learning management systems dominate.
The LMS was originally made available in the late 1990s. Due to the COVID-19 pandemic's emphasis on remote learning, the use of learning management systems has experienced massive growth.
In LMS, you will have many job opportunities if you learn this technology. Let us discuss what those job opportunities are.
LMS Software Developer
Instructor or trainer
Data Scientist
Data Engineer
Relevant read: Learn about different data science job types
The average Learning Management System Administrator pay in the US is $55,377; however, the salary range frequently varies from $49,309 to $62,539.
19. Hyper Automation
Monthly search volume in the US: 1K
Growth over the past 5 years: +757%
Through the use of Artificial Intelligence (AI), Machine Learning (ML), and Robotic Process Automation, business processes (such as production chains, workflows, marketing processes, etc.) are made more automated (RPA). Almost all repetitive tasks can now be automated, and it is possible to identify which processes may be automated and build bots to carry out those operations.
Hyper Automation is also a crucial component of digital transformation since it removes human involvement from low-value operations and produces data that delivers business information previously unavailable. It can become crucial in creating flexible organizations that can quickly adjust to change.
20. IoT Security Software
Monthly search volume in the US: 10
Growth over the past 5 years: +46%
The protection techniques used to secure network-based or internet-connected devices are called "IoT security." IoT is a broad term, and as technology has continued to advance, it has only grown even more. Nearly all modern electronics, including watches, thermostats, and gaming consoles, have some kind of connectivity to the internet or other devices.
A range of methods, plans, and resources known as IoT security is deployed to prevent these devices from being compromised. Ironically, IoT's connectivity makes these gadgets more susceptible to cyberattacks.
21. Internet of Behaviors
Monthly search volume in the US: 390
Growth over the past 5 years: +157%
A concept known as the Internet of Behavior, or IoB, combines technology, human psychology, and the best aspects of data analysis, behavioral analysis, and technology. With the help of this combination, the system can forecast human behavior, derive insights from accessible data, and even impact human behavior based on information about people's interests and activities gleaned from their interactions.
With the help of tailored material chosen especially for a person based on their preferences and interactions, businesses aiming to sell goods or services can affect our behavior.
22. Edge Data Center
Monthly search volume in the US: 390K
Growth over the past 5 years: +185%
To bring cloud computing resources and cached material to end users, edge data centers are smaller facilities close to their populations. They frequently link to a bigger central data center or several data centers.
Edge computing enables businesses to decrease latency and enhance the customer experience by processing data and services near the end user.
Although latency has long been a challenge for data center managers, big data, the Internet of Things, cloud and streaming services, and other technological advances have made it a crucial issue in recent years. Latency is no longer acceptable since end users and devices require access to applications, services, and data stored in today's data centers anywhere, at any time.
23. Edge Computing
Monthly search volume in the US: 14.8K
Growth over the past 5 years: +167%
An array of networks and devices at or close to the user are referred to as edge computing, a new paradigm. The idea behind edge computing is to process data more quickly and in larger quantities near the point of generation, resulting in more immediate, actionable answers.
It offers a few distinctive advantages compared to conventional models, which concentrate processing power at an on-site data center. Companies may manage and use physical assets more effectively and develop new interactive human experiences by putting computing at the edge. Autonomous robotics, self-driving automobiles, data from smart equipment, and automated retail are a few examples of edge use cases.
In edge computing, you will have many job opportunities if you learn this technology. Let us discuss what those job opportunities are.
Edge software engineer
Edge network engineer
Edge IoT architect
Edge solutions architect
Edge security specialist
The average salary in edge computing ranges between $89K to $176K annually. For an entry-level position, the average salary is $57,455 annually.
24. Data Portability
Monthly search volume in the US: 390
Growth over the past 5 years: 0%
Moving data from one platform or service to another is known as data portability. Data storage in a format that is widely used and still maintains some level of accessibility is a requirement. Data portability has gained importance for the business with the implementation of the GDPR.
Data portability refers to two distinct yet related problems:
First, organizations should be able to quickly import and export the data they gather and store, converting between various formats and standards if necessary.
The second point is that people should be free to move their personal data between service providers or data processors.
25. Data Labelling
Monthly search volume in the US: 1.9K
Growth over the past 5 years: +145%
Data labeling is the process in machine learning of identifying unlabeled data (such as text files, videos, images, etc.) and adding one or more informative labels to give context so that a model of machine learning can easily understand it.
Labels might say, for instance, if an x-ray shows a tumor, which words were spoken in an audio recording, or whether a picture of a bird or a car. Data labeling is essential for several use cases, including speech recognition, computer vision, and natural language processing.
In data labeling, you will have many job opportunities if you learn this technology. Let us discuss what those job opportunities are.
Data Annotation Analyst
Data Annotator
Taxonomist
Business Intelligence Analyst
Program Manager
Labeling Operations
Data Labelings in the US make an average salary of $50,689 per year.
26. Data Version Control
Monthly search volume in the US: 1.9K
Growth over the past 5 years: +145%
Data Version Control, or DVC, is a solution for managing data and machine learning (ML) experiments that uses the engineering toolkit already in use (such as Git, CI/CD, etc.). Git and DVC are intended to work together. Many times, the git and DVC commands will be run sequentially. DVC uses the same method for data and model files that Git does for storing and versioning code.
The .dvc file is small and designed to be kept on GitHub along with the code. The .dvc files are included when you download a Git repository. After that, you can utilize those files to access the repository's data.
27. Cloud Configuration
Monthly search volume in the US: 70
Growth over the past 5 years: +112%
For the components of a cloud environment to work together and communicate, hardware and software specifications are specified for each component through the process of cloud setup.
Configuring a cloud environment, and a hybrid cloud environment in particular, is more difficult than it would be in a network with a single location and a homogeneous architecture. Using a variety of hardware and software, a cloud provider must enable service for customers in various locations.
The provider, like a single-premises network administrator, is responsible for making sure that the service is dependable, the performance is appropriate, and the communications are secure. Application program interfaces (APIs) for the cloud are installed on top of the client's hardware to allow communication with the provider's environment.
28. Cloud Scheduler
Monthly search volume in the US: 1.3K
Growth over the past 5 years: +2000%
Data pipelines and cloud infrastructure are both automated by cloud schedulers. Even though each cloud service provider's scheduler has a different feature set, they all belong to a larger category of cloud automation solutions.
Even if a cloud scheduler has some restrictions, it can still save a lot of time when used as part of a cloud investment. Cloud service providers (CSP), such as AWS, Google Cloud Platform (GCP), and Microsoft Azure, each created their own platform-centric automation tools in response to the requirement to automate a substantial number of online services. These cloud-native schedulers are specifically designed to automate their own ecologies.
29. API Testing
Monthly search volume in the US: 8.1K
Growth over the past 5 years: +150%
APIs have taken the lead in software development to connect and transfer data between systems and applications. Fortunately, testing them can significantly increase your testing strategy's effectiveness, enabling you to produce software more quickly than ever.
The connecting thread between various systems or layers of an application is called an API or application programming interface. Three layers are frequently present in applications: the data layer, the service (API) layer, and the presentation (UI) layer. The business logic of an application is contained in the API layer; these are the guidelines by which users may interact with the app's services, data, or features.
In the US, an API tester gets an average annual salary of $97,688.
30. Automated API Testing
Monthly search volume in the US: 590
Growth over the past 5 years: +459%
The performance and functionality of APIs are the main topics of application programming interface (API) automation testing, a sort of automated testing. This method can check APIs for accuracy, compatibility, and effectiveness. API automation testing ensures that APIs are reliable and up to customer standards.
Because it helps to guarantee that our APIs work properly, API automation testing is crucial. Automating API testing has various advantages, such as:
Automated testing can be performed more frequently and accurately compared to manual testing.
Automated tests are more affordable to run than manual testing.
Automated tests can cover a greater area of functionality than by manual tests, increasing coverage.
Feedback is received more quickly with automated tests than with manual ones.
31. Word Embedding
Monthly search volume in the US: 2.4K
Growth over the past 5 years: +94%
Language comprehension is a skill that humans have always mastered. Although it is straightforward for humans to understand the connections between words, this task may be challenging for computers. For instance, people know that words like king and queen, man and woman, and tiger and tigress have a particular kind of relationship. However, how can a computer grasp this?
Word embeddings are a type of word representation that connects a computer's language knowledge to a human's. Words with the same meaning have similar representations in the n-dimensional text representations that they have learned. In other words, two comparable words are represented by almost identical vectors positioned relatively close together in a vector space.
32. Business Intelligence
Monthly search volume in the US: 18.1K
Growth over the past 5 years: +167%
Business intelligence (BI) refers to a collection of procedures, systems, and tools that transform unprocessed data into insightful knowledge that motivates successful business decisions. This software and service package turns data into knowledge and intelligence that can be used to make decisions.
Organizations' strategic, tactical, and operational business decisions are directly impacted by BI. Instead of relying on conjecture and intuition, BI encourages fact-based decision-making using historical data.
To give users in-depth intelligence about the nature of the business, BI tools analyze data and produce reports, summaries, dashboards, maps, graphs, and charts.
In business intelligence, there are a lot of job opportunities.
BI Developer
Data Analyst
Data Scientist
Analytics Engineer
The average annual salary in the US for business intelligence is $80,264, and for a fresher, it is $54,788.
Relevant read: Does it require coding skills to become a data scientist?
33. AI Analytics
Monthly search volume in the US: 320
Growth over the past 5 years: +257%
The term "AI analytics" refers to a subset of business intelligence (BI) in which software displays actions usually associated with humans, such as learning and reasoning while analyzing data.
In real life, this means that artificial intelligence automates the steps it would take for a human to conduct a thorough study. A person could not possibly test every potential data combination quickly enough for AI to discover hierarchies of relationships between various data points.
AI analytics is similar to a team of data scientists working around the clock, providing on-demand answers with unmatched speed and depth if the purpose of the analysis is to understand data better so businesses may respond accordingly.
34. EaaS
Monthly search volume in the US: 2.9K
Growth over the past 5 years: +300%
Application and environment are run concurrently and are subject to version control in a service called "environment as a service" or "EaaS." EaaS expands on the conventional IaaS format to include application development.
To set up its servers for a particular application, EaaS uses automation. In a test environment-as-a-service, businesses can also deploy and test components. The end result is an all-in-one application environment that businesses deploy consistently and reliably. This allows for quick program development and deployment without requiring a significant program redesign.
35. AI Text Generator
Monthly search volume in the US: 4.4K
Growth over the past 5 years: +8700%
As the name already implies, artificial intelligence is used by AI text generators to produce texts from big structured data. Based on the writing that humans have already done, they can identify trends and patterns and offer fresh ideas to produce more and, occasionally, even better texts. To accomplish this, the AI gathers tons of data from existing content, including websites, search engines, and even online videos.
But that's not all; AI text generators can also assist you in adding the finishing touches to your writing by enhancing its spelling, grammar, and style. GPT-3 is a different model for AI text generation that you should be aware of.
Relevant read: Find top-rated Artificial Intelligence companies in Chennai
36. Data Science
Monthly search volume in the US: 74K
Growth over the past 5 years: +193%
Data science is a field of study that works with enormous amounts of data utilizing contemporary technologies and methodologies to uncover hidden patterns, obtain valuable information, and make business decisions. To create prediction models, data scientists use sophisticated machine learning algorithms.
Analytical data can be provided in a variety of formats and can originate from a wide range of sources.
In data science, there are a lot of job opportunities, which are mentioned below:
Big Data Engineer
Data Architect
Data Engineer
Data Analyst
The average annual salary in data science in the US is $144,737, and for a fresher, it is $87,748.
Relevant read: Top data science prerequisites
37. Geospatial Data Science
Monthly search volume in the US: 170
Growth over the past 5 years: +100%
Information about things, occasions, or other features situated on or close to the earth's surface is referred to as geospatial data. Geospatial data typically combines temporal information with position information, commonly represented by coordinates on the earth, and attribute information, which describes the qualities of the object or event.
The location given may be static (for instance, the location of a piece of equipment, an earthquake event, or poor children) or dynamic in the long term (for example, a moving vehicle or the spread of an infectious disease).
38. Data Analysis
Monthly search volume in the US: 90.5K
Growth over the past 5 years: +163%
Data analysis is described as cleaning, converting, and modeling data to find relevant information for business decision-making. The goal of data analysis is to draw out relevant information from data so that decisions can be made based on the analysis.
Every time we make a decision in our daily lives, we consider what happened previously or what would happen if we made that particular choice. This is a straightforward example of data analysis. Analyzing our past or future and making decisions in light of it is all. We gather our prior experiences or future aspirations for that. Therefore, that is just data analysis. Data analysis is the term used to describe what analysts undertake for business goals.
In data analyst, there are many job opportunities which are mentioned below:
Data Engineer
Data Scientist
Business Analyst
The average annual salary of data analysis in the US is $72,350.
39. AI As A Service
Monthly search volume in the US: 590
Growth over the past 5 years: +366%
The outsourcing of artificial intelligence (AI) is done through a third-party service called artificial intelligence as a service (AIaaS). With the help of AIaaS, people and businesses can experiment with AI for a variety of purposes with less risk and a smaller initial investment. To test various machine learning algorithms, experimentation can enable sampling of numerous public cloud platforms.
A variety of machine learning and AI styles are available from various AI provider platforms. Since organizations must assess features and pricing to determine what works for them, these variations may or may not be suitable for their AI requirements. Providers of cloud AI services can provide the specialized hardware required for some AI tasks, such as GPU-based processing for heavy workloads.
40. Automated Machine Learning
Monthly search volume in the US: 210
Growth over the past 5 years: +140%
Automated machine learning (AutoML) signifies a fundamental change in how businesses of all sizes approach data science and machine learning. It is time-consuming, resource-intensive, and difficult to apply conventional machine learning techniques to real-world business issues. It requires specialists from a variety of fields, including data scientists, who are currently among the most sought-after workers on the labor market.
Automated machine learning alters this by selecting models that extract the most pertinent information from the data, or what is frequently referred to as "the signal in the noise," using systematic processes on raw data. This makes it easier to build and use machine learning models in the real world.
41. Machine Learning Engineer
Monthly search volume in the US: 5.4K
Growth over the past 5 years: +254%
The data science team must include machine learning engineers. They must conduct research, develop, and design the artificial intelligence that will power machine learning, as well as maintain and advance current artificial intelligence systems.
Working closely with the data scientists who create the models for creating AI systems and the people who create and manage them, a machine learning engineer frequently also plays a crucial communication role among other members of the data science team.
The average annual salary for a machine learning engineer in the US is $1,36,366.
42. Adversarial Machine Learning
Monthly search volume in the US: 720
Growth over the past 5 years: +700%
An adversarial machine learning technique tries to deceive machine learning models by giving them false input. As a result, it covers both the production and detection of adversarial examples, which are inputs made specifically to trick classifiers. In some fields, like image classification and spam detection, adversarial machine learning—a type of attack—has been extensively researched.
The field of image recognition has seen the most extensive research into adversarial machine learning, where modifications to images are made to trick the classifier into making the wrong predictions.
43. Text To Speech
Monthly search volume in the US: 301K
Growth over the past 5 years: +85%
A sort of assistive technology called text-to-speech (TTS) reads digital text aloud. It's also known as "read-aloud" technology.
TTS may turn words on a computer or other digital device into audio with the click of a button or the touch of a finger. For children who struggle with reading, TTS is highly beneficial. However, it can also aid children in focusing, writing, and editing.
Computers, smartphones, and tablets all support TTS as do many other personal digital devices. Any type of text file, including Word and Pages documents, can be read aloud. You can read aloud anything, even web pages. Reading speed can typically be increased or decreased, and the voice in TTS is computer-generated.
44. 5G
Monthly search volume in the US: 40.5K
Growth over the past 5 years: +2050%
This is one of the growing technologies nowadays because of its speed. When we use 4G internet it will give us 1Gbps at maximum but in 5G we get 20Gbps which is far better than 4G. Additionally, 5G promises lower latency, which can enhance the functionality of business applications and other digital experiences.
Due to 5G, it is possible for customers to make interaction with the cloud easily, whereas earlier generations of cellular technology (such as 4G LTE) concentrated on ensuring connectivity. 5G networks make use of cloud technologies and are virtualized and software-driven. 5G provides seamless open roaming capabilities which make 5G simple in mobility.
Final words
In this article, we have discussed the technology trends. We have discussed the various technologies which you can learn and can get a role in a company. We have also discussed various opportunities with the average salary.
You can learn new technology from above mentioned and start exploring job opportunities.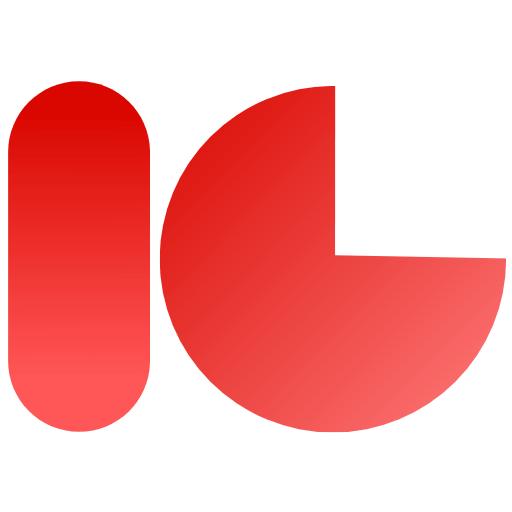 Was this content helpful?