Learning cyber Security can be challenging, but it's not hard if you're passionate about technology. Mostly it depends on many factors, including Passion, willingness, background knowledge, experience, career, etc.
If you're planning to pursue your cyber security career, this can be a complete guide to know everything about cyber security, factors, and career opportunities.
📌 Table of Contents
What is Cyber Security?
Cyber Security is a technology used to protect computers, networks, programs, and sensitive data from digital attacks. It is also known as Information Technology (IT) security to analyze, measure, and protect sensitive data from malicious attacks like accessing confidential data or changing or destroying data.
As cybercrime increases, companies are adapting cyber security technology to protect their systems & end-users data from hackers.
📌 Relevant read: Understanding spooling in cyber security
Is Cyber Security Hard To Learn?
Making a career in Cyber Security can be easier or difficult, based on the area of cyber security you're pursuing and its job requirements.
Here are some important factors that affect how hard or easy cyber security is to learn:
1. Learning Skills are a bit difficult
Cyber Security is changing & growing rapidly, and it comes with new requirements & skills that require consistent learning in this field. Compared to other fields, this field requires rapid learning to stay ahead. If you're planning for a job, you need to keep updating your skills & knowledge as per the requirement to always get in-demand for the jobs.
If you're a bit interested in technology and willing to learn something new every day, then cyber security hopefully becomes easier. However, the consistent learning about technology, tools, and new updates in cyber security makes this field challenging in itself.
2. Maintaining a Job is difficult
Maintaining a job in cyber security can be difficult because consistent new changes and updates are coming in cyber security that needs to be quickly learned & adapted to stay ahead of the job. As the learning increases, the job responsibilities become more challenging for employees.
You need to keep updated with new technologies and programs in this field. Otherwise, someone else with updated knowledge can replace you in your position.
Because of increasing technologies and new learning, cyber security has become a difficult field for those who will not update with demand.
3. Your Passion makes Cyber Security easier to learn
If you're confused about whether cyber security is easier or difficult, you need to look at yourself and see whether you're interested in technology and excited to learn new things about security, then cyber security will be easier to learn.
For some people, new challenges every day become enjoyable, and for some, it's frustrating. If you're considering new learning, challenges, and fun, cyber security will be easier for you than for someone with no passion for technology.
There's a minor line between challenging and difficult. If it's challenging for you, you can enjoy the learning process, but if it's difficult, you can't do it.
📌 Relevant read: Influence of technology on cyber security
4. Job Roles determine the difficulty
Your job role will also determine whether cyber security is difficult or easier. There are different positions in cyber security, from network security engineer, analyst, and architect to security officer. Each position has different job responsibilities, and it determines whether it's challenging or fun to do.
For example, a small-level cyber security job is not difficult compared to maintaining the entire organization's security. So you need to understand the cyber security position and then determine how difficult or easier it is to learn cyber security.
The main job responsibility in cyber security is to protect the system from malicious attacks, but it depends on protecting small networks, or the entire organization's database can measure the job's difficulty.
5. Non-technical Skills can increase the difficulty
In the Cyber Security field, there are required not only technical skills and knowledge but also non-technical skills, including writing reports, better communication, customer support, or consultation. These skills are also essential in cyber security that might be difficult to develop.
Cyber security requires complete personality development with excellent technical knowledge, and this combination increases employee efforts and challenges.
That's why it becomes difficult for some people to enter into cyber security to learn technical and non-technical skills.
Also, if you have these technical & non-technical skills, there's a difference in a cyber security position where an employee requires high-level skills that need to be learned and adapted rapidly.
Is Cyber Security a Good Career?
Yes! Cyber Security is a booming industry, and the estimated employment of information security analysts will grow by 33% from 2020 to 2030, according to the U.S. Bureau of Labor Statistics. It's an in-demand career with huge opportunities where the average salary for a data scientist is $1,17,212 US, according to Glassdoor.
Cyber Security jobs are everywhere in different industries, including banks, investment firms, government agencies, telecommunication, healthcare, IT services, retail, and finance. So this field is full of opportunities, and it's a big thumbs up to start your career in cyber security.
However, before pursuing this field, you need to analyze yourself and figure out that you've some interest in technology and a willingness to learn new things consistently to maintain your job.
Top Skills to Learn to Start your Journey in Cyber Security
Here is the expert's given top in-demand skills that you need to learn to start your journey in Cyber Security:
1. Programming Skills
Many Programming Languages need to be learned, including C, C++, Java, Python, PHP, HTML, and many more, to start a journey in Cyber Security. Organization systems are built on programming languages, and understanding them is essential to detect loopholes and protect from attacks.
📌 Relevant read: Complete guide to becoming a software engineer after 12th
2. IoT Security
There will be 29.4 billion Internet of Things devices connected worldwide by 2030, according to Statista. As per this number of devices, there's a huge chance of security vulnerability, and it becomes essential to understand this area to protect from malicious attacks. With IoT Security, devices and networks will be fully secured and protected from malicious attacks.
3. Networking Concepts
In Cyber Security, Networking plays a major role that needs to be understood. It covers many essential concepts, including proxy servers, email filtering, web filtering, VPN (Virtual Private Network), LAN, and WAN. The more you learn about networking, the better you can protect networks from attacks.
4. Cloud Security
93% of the enterprises use multi-cloud services, according to Flexera. The global adoption of cloud services is increasing rapidly, and organizations are moving their databases to the cloud for more security. That's why organizations are heavily looking for cloud security professionals to secure their data in the cloud.
5. Artificial Intelligence (AI)
Artificial Intelligence is a fast-growing technology that helps security experts understand cyber activities and identify loopholes. It's mainly used to scan the system or application in detail and see if any threats are detected to resolve and improve security.
📌 Relevant read: Top artificial intelligence documentaries you should watch this year
6. Problem-Solving Skills
Problem-solving skills are the main skills you need to adapt as a cyber security specialist. You need to keep practicing solving problems to be a solution-oriented person who can handle complex security problems and easily find the best solutions.
Is Cyber Security harder than Computer Science?
Cyber Security is not as hard as other fields. If you have a passion for technology and are willing to learn new things consistently, then cyber security is no longer difficult. It's a very enjoyable and challenging field where you must keep updating yourself with new technologies and skills to stay ahead.
How Long Will it Take to Learn Cyber Security?
The average time to learn about cyber security will be around 2-4 years. Many factors affect the timeline of learning cyber security, including fundamentals, regular study duration, resources, educational path, and how in-depth you want to learn.
You need to clear your doubts and have a clear vision to start your journey in Cyber Security. Derek Schatz has 20+ years of experience in cyber security and suggests that cyber security is a consistent field of learning with no end goal.
So you must keep yourself open to learning and adapting new technologies and skills consistently to stay ahead and in demand for a Cyber Security position.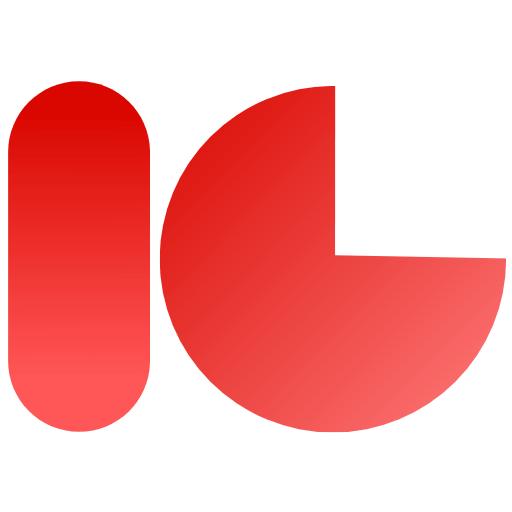 Was this content helpful?