Cloud computing is in-demand technology, and its total market size will reach $832.1 billion by 2025, according to statistics. Almost 60% of the world's corporate data is stored in the cloud, and every organization has a demand for cloud computing experts. If you're planning to make a career in the cloud, then surely it's an in-demand field.
In this guide, we will discuss cloud computing, its scope & future in India, and how you can start learning cloud computing.
Let's get started.
What is cloud computing?
Cloud computing is a technology that allows businesses to use cloud infrastructure instead of owning it. Companies can simply follow the model of pay-as-you-go where they can lease the cloud space without buying or maintaining data servers physically.
There are different services that cloud computing provides including servers, storage, database, networking, software, analytics and many more that help businesses to leverage the power of cloud services for innovations & scalability without owning & managing their own infrastructure.
Cloud computing scope in India
Cloud technology is the future's way of doing things because it enhances efficiency, fosters creativity, lowers costs, makes people more employable, and gives them the tools to become our country's technological talent. As per the results, it is indeed the newest catchphrase for every industry, expanding the global market for cloud services specialists.
If you're planning to make your career around cloud computing then there is a high demand for experienced cloud professionals, including cloud programmers, security management analysts, front-end coders, rear coders, solution designers, cloud security consultants, and successful cloud specialists.
Here are some cloud computing stats that show its scope in India:
According to LinkedIn, there are around 700,143 cloud computing jobs available on LinkedIn, and this need is only expected to increase over time. The job market has increased and is anticipated to grow significantly due to the increasing interest inside and desire for internet job roles, which also heightens the requirement for cloud services expertise.
According to IndiaTimes Report, the cloud computing market in India is expected to grow at 30% annually and over 1 million cloud computing jobs available by 2022.
Is Cloud Computing a good career?
Nowadays, companies are adopting cloud storage services to avoid the upfront expenses and ongoing maintenance issues associated with owning and managing their own IT architecture or data centres.
Due to this, network operators and businesses have a win-win scenario, which has significantly pushed the number of cloud computing services across industries.
Many industry organizations search for qualified and competent cloud services professionals and offer them high packages in exchange for their assistance in satisfying the growing database of customers.
The market remuneration for these positions is rising quickly. The cloud-related jobs roles increased by 40% compared to last year, according to IndiaTimes.
If you're looking to start your career in cloud computing, check out our guide on top cloud computing prerequisites for beginners.
Salary of Cloud Computing Jobs in India
In a cloud computing career, the average package in India is around Rs. 5,71,131 per year, according to glassdoor. And the average salary in the US is around $1,09,262 per year.
Career Opportunities as a cloud computing engineer in India
The career opportunities for cloud computing increase based on your experience, working knowledge, and related cloud computing skills.
Your work ethics are also responsible to a certain extent where you can know how a company prefers their employee to work.
They gain detailed knowledge of the public cloud and enterprise customers, so their company uses all interconnected systems. As job opportunities increase in cloud computing, there are different job roles that are also coming into demand.
Here are some top job opportunities as a cloud computing engineer in India:
Cloud System Engineer
Cloud Developer
Front-end Developer
SQL Database Developer
Data Engineer
Backend Developer
Cloud Architect
Cloud Security Analyst
To become a cloud computing expert, you can pick any job role that matches your interest & knowledge and get tons of job opportunities with high salaries.
📌 Related resources:
How long will it take to Learn Cloud Computing?
Today, cloud computing is one of the trending technologies and many organizations are looking for experts to work on this technology. So, if you're a complete beginner then it will take approx 6 months to learn the basics of cloud computing and 3-4 years to get expertise in cloud computing. The cloud benefits small- and large-scale enterprises by enhancing security, effectiveness, and authority over software applications. So over the past ten years, the usage of clouds has exploded.
Nevertheless, to utilize the cloud efficiently, companies must also employ employees with expertise in cloud technology, particularly in networking and computer security. When cloud use grows, and companies try to strengthen information security, the need for these specialists will only rise.
Top Cloud computing trends
Here are some top cloud computing trends in India:
1. Modernization
In India, cloud services adoption is increasing rapidly, and many organizations are working on cloud computing technology for scalability and automation. It's a modern Era where businesses have to replace their traditional way of doing business and adapt cloud services for storing, hosting, analyzing, managing, and maintaining the database. Cloud is more compatible, easy to adapt, and saves time & money.
2. Hybrid Models
Previously, only two cloud services were available, i.e., private or public. But now, many cloud-based companies like Amazon and Microsoft have come up with a modern hybrid cloud model that combines public & private clouds. Many organizations are adopting this hybrid model to use the public cloud for customers' easy experience and the private cloud for storing sensitive data.
3. Serverless Models
Serverless models are the new trend of cloud computing that solves the problem of setting up the deploy code & later execution. In a serverless cloud model, organizations use machine resources to handle their servers without worrying about maintenance and management.
Future of Cloud Computing in India
Recent developments in cloud services have made the system more adaptable than before. Over the past 5 years, the search popularity of cloud computing in India has increased by 75%, according to Google trends data.

This aids in giving businesses greater access to their information. Additionally, it aids in increased security for each data centre. The most crucial elements of the most recent technologies for cloud computing are well arranged. This indicates that user data is being processed more effectively overall.
So, if you are looking to start working around cloud computing, then you should do research about it and start some courses related to it.
We hope this guide helps you to see the scope of cloud computing and the benefits of making a career in this field.
📌 Supplementary resources
Choo, K.-K. R. (2010). Cloud computing: Challenges and future directions. Trends and Issues in Crime and Criminal Justice [Electronic Resource], (400), 1–6. https://search.informit.org/doi/10.3316/ielapa.846168732516727
A. Kaur, V. P. Singh and S. Singh Gill, "The Future of Cloud Computing: Opportunities, Challenges and Research Trends," 2018 2nd International Conference on I-SMAC (IoT in Social, Mobile, Analytics and Cloud) (I-SMAC)I-SMAC (IoT in Social, Mobile, Analytics and Cloud) (I-SMAC), 2018 2nd International Conference on, 2018, pp. 213-219, doi: 10.1109/I-SMAC.2018.8653731.
Anudeep Rawal. (2011). Adoption of Cloud Computing in India. Journal of Technology Management for Growing Economies, 2(2), 65–78. https://doi.org/10.15415/jtmge.2011.22010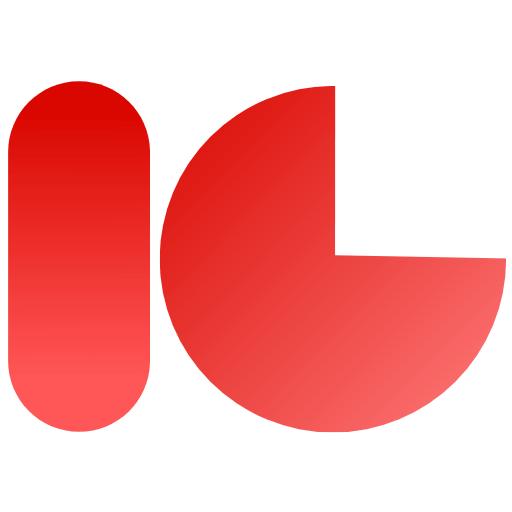 Was this content helpful?